Tweet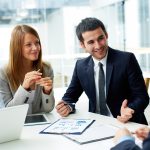 I recently attended a middle market roundtable discussion hosted by the Chamber of Commerce for Greater Philadelphia where the topic was Forming an Effective Advisory Board. The discussion centered around how an advisory board can benefit your business as well as tips for building an advisory board in your company.
Every business can use a sounding board and a set of experienced advisors who can offer outside perspective on business challenges and help with decision-making. Many companies have a fully functioning board of directors as dictated by their bylaws. However, if your business doesn't require or need that level of formality, an advisory board can be an attractive alternative.
An advisory board is comprised of experienced individuals who can provide advice and guidance to your business. These individuals are generally not involved in the company's day-to-day operations. Instead, they are typically experts in their fields, have connections within your industry, or have other qualities that could benefit your business.
An advisory board has a far less formal role than a traditional board of directors. It generally doesn't have voting authority over corporate matters or executive decisions; rather, its role is mainly to provide advice to management on strategic business decisions. It can also help fill knowledge gaps within your business and provide an additional layer of credibility in the eyes of external stakeholders such as banks and bonding companies.
For family businesses, creating an advisory board can also offer an important framework for implementing effective governance. In the early stages of a family business, the governance process is often solely handled by the founders. But as the business evolves and successive generations begin to assume larger roles, the need for more formality grows. With each passing generation, the family dynamics increase in complexity and the need for an external, independent voice intensifies. An advisory board can assist with navigating these dynamics and help resolve conflicts. It can also serve as a platform for support and accountability, particularly for the next generation leaders who are coming up the ranks.
Archetype's Tips for Building an Advisory Board
During the Chamber's recent roundtable, discussion leader Iain Fitzpatrick, Chief Strategy Officer at Philadelphia-based consulting and investing firm Archetype, shared five tips for building an advisory board:
Be clear on your strategic intent. Ask yourself what you need the most from your advisory board. Is it driving sales? Helping to guide your company's strategy? Mentoring your future leaders? It's important to be clear on your objectives up front because these will guide the selection and role of individual advisory board members.
Define your critical success factors. What do you need to get right in order to achieve that strategic intent you outlined in the first step?
Create a "promise" to your advisors. In all likelihood, your advisory board members already have very full plates and numerous demands on their time. So how will you make the most of the time that they'll be carving out to assist your business? It's important to be clear up front about the role you'd like your advisors to serve and the time commitment you'll be asking for.
Populate your advisory board. Once you have all of these elements defined, it's time to go out and find your board members. Networking is often a good way to identify capable candidates. Let people know you are looking for board members but be specific about the desired qualities and skillsets. Your professional advisors such as your accountant, banker, and attorney can often offer suggestions and make introductions.
Nurture your board. Like your business, your advisory board will require some nurturing so it can thrive. Think about how you can actively work to prevent the group from becoming stale. Also, keep an open mind about the ideas and insight your board members offer. Those who gain the most from an advisory board realize that the insight members bring to the table is for their benefit.
Creating an advisory board represents the evolution of a family business and is an important tool for implementing effective governance. Having this type of structure in place helps with continuity of leadership and guidance, even after the founders are no longer involved in the business.
At Kreischer Miller, we have helped numerous family businesses create their advisory boards and source board members. Please contact me if you'd like to discuss how we can help your family business.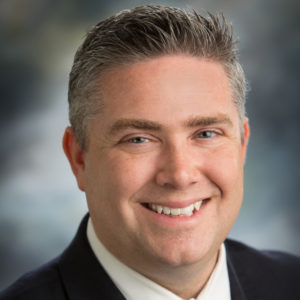 Steven E. Staugaitis is a director at Kreischer Miller and a specialist for the Center for Private Company Excellence. Contact him at Email.

You may also like: