Focusing on achieving IT's promise, these webinars discuss the latest trends in IT, cloud computing developments, cyber security implications, IT management challenges, and linking IT with business strategy.
Thursday, September 15, 2022
8:30am – 9:30am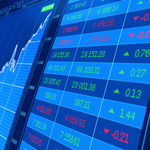 This webinar will review key aspects of Microsoft's cloud offerings and will highlight areas of innovation and improvement for your business operations. From daily transactions, communications and collaborations to the analytical tools that provide analysis and reporting, technologies like IoT and AI can help you become an industry leader.
Join our experts for an interactive session to learn how you can start breaking down the silos, achieving efficiencies, and simplifying your technology footprint while reducing costs and improving your decision-making and innovation capabilities.
Agenda items included:
Business drivers for cloud based computing and application strategies
An overview of Microsoft cloud offerings across industries
A practical methodology to assess how Microsoft offerings could meet your organization's unique requirements
Facilitators: