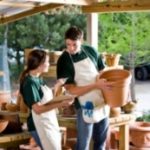 Many family business owners have a desire to keep their company within the family by passing it down to their children. However, the ownership aspect is only one element of the transition. If the next generation is also expected to assume a key management role, you need to make sure they are properly prepared to lead the company for continued prosperity.
But what if the next generation is not ready to take the leadership reigns? It's up to the current generation to properly motivate, engage, and develop the future leader. Here are six suggestions to help with their development:
Start getting them involved in management decisions now. In many family-owned businesses, the children of the owners find a role in the organization early in their careers. Often, they settle into non-management roles. It is ideal to get your future leaders started as early as possible in management decisions, whether it is in a group environment or a one-on-one setting. This will allow them to understand the big picture, beyond their specific role.
Welcome their ideas and stay open to new suggestions. All ideas start from good intentions; they may not be the best course of action, but they should be given the appropriate amount of attention. Quickly dismissing their thoughts could lead to the next generation feeling unvalued and losing interest.
Give them some "skin in the game." Provide them with the opportunity to have ownership in the company, which could yield returns based on results. This will not only give them the taste of being an entrepreneur, but it will also motivate them to increase the value of the company.
Have a well-defined succession plan. Sometimes we need to know where we fit in; if we do not, we may lose interest and motivation. Having a clear path for succession and transition will provide clarity about how the future will look and the path to get there.
Find the right management team to complement the next generation. Your skill set may not be the same as the next generation's, and they will likely have different strengths and weaknesses. As a result, a modified management team may be necessary for the next leader to flourish.
Above all, make certain the future leader is the right one. If the next generation is not fit for the task, do not jeopardize the company and its employees by making a forced decision. Ideally, by being proactive with their development, you can avoid the difficult decisions.
Brian J. Sharkey is a Director with Kreischer Miller and a specialist for the Center for Private Company Excellence. Contact him at Email.  
You may also like: