Tweet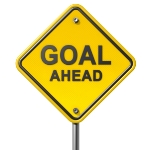 My journey from China began eight years ago, and though I've been faced with challenges, it has proved to be extremely rewarding. In 2012, I came to the United States to pursue a Master of Accounting Degree at the College of William and Mary in Virginia. I graduated in 2013 and was granted a one year OPT (Optional Practical Training) period, which allows international students to work on a student visa (F-1) while obtaining work experience. The goal is to find an employer that can sponsor you so you're able further apply for a work visa (H1-B). The sponsorship is expensive for employers, and involves hiring an attorney and paying petition fees. I interviewed for jobs on campus, and became aware of a Big Four firm and a three person asset management firm that offered sponsorships. Ultimately, I accepted my first full-time job as a financial analyst at the 3-person asset management firm in Norfolk.
I really enjoyed working in Norfolk. As Chinese is my first language, my job was highly focused on reading and digesting Asian news. I rented an apartment next to the Norfolk Naval base, drove to Virginia Beach on the weekends, and went crabbing with friends. It's the first time I no longer felt like a stranger to this country and felt a sense of independence. Since I came to the United States without a true home base, Norfolk became my home away from home.
Within a few months after starting my job in Norfolk, I started dating a man from Philadelphia, who is now my husband. Around this time, I received a call from a senior couple from Reading who I had met in China. They asked if I was interested in working in Reading at a small-size tax firm who would sponsor me. At that time, I was very comfortable in Norfolk, but I recognized that I was sliding away from my accounting background. Instead of reading financial statements, I was reading news articles all day. So, I went for the interview at the tax firm, and I got the job.
I said goodbye to the sunshine in Norfolk, and I continued on my journey in which I came to call a new place home. I lived with the couple in Reading which had made the transition much easier. I was working 60 hour weeks, and it felt great to have a job that pertained to my accounting background. I'll never forget those dark nights and the bright white lights shining over the parking lot of my office complex. The cold winter wind blew the American flag, and I quickly ran into my Sonata and drove up the bypass to get on the highway and headed home. Small moments such as these made me realize how much I wanted to fulfill my dreams of staying in the United States.
I still can't completely grasp the reason I desired to stay in the States. Although I miss China deeply, I was driven to challenge myself and fill the space in my heart that constantly strives to achieve something more. It seems as though the harder it is for international students to stay in the U.S., the more people want to stay. Unfortunately, the H1-B proves that hard work does not always get you where you want to be. It's a lottery. This is not a metaphor, it literally is.
The tax firm was sponsoring both myself and my colleague from Vietnam. After tedious paperwork and phone calls with the lawyer, we were anxiously awaiting the lottery results in April 2014. That year, there were approximately 180,000 petitions, but only about 75,000 were randomly selected. To find out if you were selected, the quickest way was to check if the employer's sponsorship check got cashed. If cashed, that means the USCIS (United States Citizenship and Immigration Services) selected that petition and would proceed in reviewing the paperwork, but you still could be rejected during the review. One morning I went into work, and my colleague from Vietnam shouted with excitement that her check was cashed. My check was not.
I cried night after night, and I felt helpless.
My OPT expired after one year. Since I didn't get my H1-B, I faced a dilemma. Was this a sign for me to go back to China? Maybe I didn't really belong here. By this time, I was dating my husband for about a year. We were mostly online dating because he was studying for his PhD in Chicago. I decided to move to Chicago and attend a graduate study program. I changed my status back to F-1 student visa. It was a test of our relationship and another shot at the American dream.
After I finished my program in Chicago and after my husband completed his coursework, we moved back to Philadelphia and got married in 2015. Because my husband is a U.S. citizen, I obtained a conditional green card. Shortly after moving here, I started working at Kreischer Miller. After this, things became much easier and involved routine paperwork and interviews. Two years later, I applied to remove the condition and received permanent resident status. Another two years later – while I was working on the flex hour Alternative Work Arrangements program that Kreischer Miller offers for new moms transitioning back to work – I applied for U.S. citizenship. I swore in on October 17, 2019 to give up my Chinese citizenship and become a U.S. citizen. Kreischer Miller made a firm-wide announcement regarding my new citizenship and my colleagues congratulated me.
To this day, I still talk to my classmates from William & Mary who work over 100 hours a week just to keep the job they have so they can stay in this country. Each person I've met along the way has made an impact in my life. This is my story, but every international student has a story to tell. We each have amazing journeys, which include laughs and sorrows, strengths and weakness, and falls and triumphs.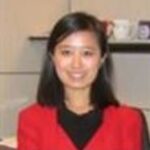 Ashley Jiang, CPA, CIPM, is an audit senior and has been with the Investment Industry Group at Kreischer Miller for 5 years. Before joining KM, Ashley worked in asset management and tax. She graduated from the College of William and Mary with a Master of Accounting Degree in May 2013 and has dual bachelor's degrees in Accounting from Zhongnan University of Economics and Law in China and Curtin University in Australia.


Also check out: