Tweet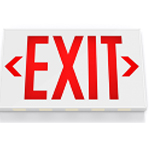 In many of our previous articles, we have discussed the various options available to an owner looking to exit his or her business, including the broad array of internal and external transfers, which may result in lower or higher valuations depending upon the chosen transfer channel. We have also discussed the steps that owner needs to take to get his or her business ready for a transaction (business readiness), and the timetable for such a process. However, the step that cannot be underestimated is the owner's emotional readiness to exit.
According to a study by the Exit Planning Institute, only two out of 10 businesses that come to market actually sell. Just 30 percent of family businesses successfully transfer to the second generation; a mere 12 percent transfer to the third, and the success rate continues to diminish from there. A shocking statistic is that of those who actually succeed in the sale of their business, 75 percent experience "profound regret" within one year of their exit.
Seller remorse is real, and preparing an owner for life after business is a critical part of any exit planning strategy. Understanding the owner's emotional readiness and ability to deal with detachment from running the business is a complex issue and there are no easy answers. Although each business owner is different, considering the following the questions may provide insight into the owner's emotional readiness to exit:
Can you see yourself doing something else than running your business?
How prepared is your spouse (or family) for your change?
What activities or hobbies would you like to spend your time on?
Are there boards or charitable organizations that you would like to be more involved with?
How will you view yourself and how will others view you once you are no longer leading the business?
Careful and thoughtful consideration of these questions may provide some perspective for the owner.
The third key element of owner readiness, owner financial readiness, addresses the question of whether you are financially prepared for a lifestyle post-transition. It is critical for an owner to consider whether they will have enough money to accomplish the items that they would like to pursue after their exit from the business.
Selling a business doesn't guarantee happiness. Working with an advisor that understands your post-transition goals and readiness can help ensure that you are not part of the 75 percent statistic, but rather the 25 percent who discover their path to peace and happiness after an exit.
Mark G. Metzler is a Director with Kreischer Miller and a specialist for the Center for Private Company Excellence. Contact him at Email.  

You may also like: