Focusing on achieving IT's promise, these webinars discuss the latest trends in IT, cloud computing developments, cyber security implications, IT management challenges, and linking IT with business strategy.
Tuesday, November 29, 2022
11:00am – 12:00pm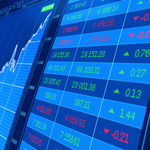 Middle market executives and business owners realize the critical nature that their IT systems play in their companies' ability to succeed. Recent events have also accelerated the transition to new employee, customer and supplier engagement and security models. With limited internal resources and an increasing number of solutions on the market, it has become a challenge for many middle market executives to develop an effective and encompassing IT strategy that is tightly linked to their business objectives.
Join us for this executive webinar where we will present actionable ideas to assist you with developing your company's comprehensive IT approach to gain competitive business advantage in the marketplace.
Agenda items include:
An overview of emerging future of work and commerce strategy models
A review of key IT related components within middle market companies
A discussion of applicable cyber security concerns and approaches
A proven methodology to develop an effective business centered IT Roadmap
Facilitators: