Focusing on achieving IT's promise, these webinars discuss the latest trends in IT, cloud computing developments, cyber security implications, IT management challenges, and linking IT with business strategy.
Tuesday, November 30, 2021
11:00am – 11:45am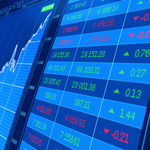 An IT Roadmap is a key element for planning your various mission critical IT initiatives. Lacking an effective roadmap results in a less than optimal return on your organization's investments and poorly aligned capabilities in support of your objectives. This is an ideal time to step back and define an effective IT plan to ensure solution approaches, resources, and priorities are well coordinated with your business objectives.
Join us for this executive webinar where we will present actionable ideas for your organization. This educational presentation will assist you in developing your organization's high level IT Roadmap and will provide:
An overview of what an IT Roadmap entails
Steps that can be taken to develop an effective Roadmap
Common obstacles that you may run into when developing such a Roadmap
Presenter: