with Delaware Valley Family Business Center
Thursday, October 24, 2019
Crowne Plaza, King of Prussia
260 Mall Blvd
King of Prussia, PA 19406
Family businesses are facing unprecedented numbers of leadership and ownership transitions. They have a lot to prepare for – from determining who will take over the business to ensuring future leaders are adequately prepared, on top of thinking about what comes next for exiting owners. Join us for this family business mini conference where you will gain insight from other family business leaders on their perspective and experiences.
The agenda will cover:
Highlights from Kreischer Miller's 2019 Family Business Survey
A panel discussion with next generation leaders who will address the steps they have taken to prepare themselves for leadership
A panel discussion with senior generation owners at various stages of their transition from a leadership role, who will discuss what life is like after transition, their level of ongoing involvement in the business, and the emotional factors that have come into play throughout the process
A presentation by Kreischer Miller on retaining your family business as an investment as an alternative to selling
A presentation by Delaware Valley Family Business Center on practices, principles, and their 5 Mountain Model for healthy, harmonious family business transitions
Presenters:
Steven E. Staugaitis, Director, Kreischer Miller
Agenda:
Registration 7:30am-8:00am
Seminar         8:00am-12:00pm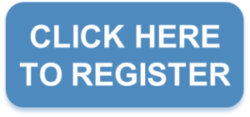 Participants will receive 4 hours of continuing professional education credit for participating.