Tweet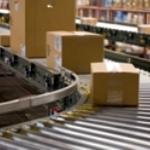 Supply chain management can be an important tool to operate more efficiently, squeeze out excess cost, and leverage strengths to increase your competitive position. Using your advantages to become a vital member of supply chains and implementing effective supply chain strategies will be critical to your growth and success.
If a business is part of the flow of goods or services to a group of consumers, it belongs to a supply chain. In other words, if you are a distribution company, being involved in supply chain management is not a decision that needs to be made; you are already involved in it. Distribution companies must acknowledge that supply chains, not businesses, compete. How well you tap the potential of integrating supply chains will greatly influence your future success.
Here are five questions to reflect upon in relation to supply chain management:
Why is understanding supply change management important for my company? Distribution businesses face competition that is global, not just local or national. Markets are also global, which extends the distance products must travel to consumers and the time it takes to get them there. Therefore, your competition has become more extensive.
What piece of the product puzzle does my business provide? Individual businesses can be critical supply chain links by providing a segment or final products to consumers. A comprehensive understanding of your organization's role in the supply chain is essential to developing and maintaining a unique competitive advantage.
How can I best adapt to an ever-changing supply chain? While larger businesses often follow rigid processes, smaller companies tend to adapt more quickly, enabling them to fill emerging gaps in the supply chain. You can become this missing link and help the supply chain improve its competitive advantage while also helping your own business.
What is our significant competitive advantage? Your size and flexibility are advantageous to the entire supply chain. You can take advantage of your flexibility and specific expertise, and by selling this advantage to other supply chain links, you become a vital link in their supply chain.
How is technology impacting our supply chain management? Technology now enables faster information sharing and it is more extensive than ever before. In order for any business to succeed in this environment, it must find ways to be increasingly more efficient while keeping costs as low as possible.
The list of distribution companies reaping significant benefits from their well-run supply chains is extensive. Through the integration of supply chain management techniques, these companies have saved millions of dollars in costs and decreased stock while improving efficiency and customer satisfaction.
Robert S. Olszewski can be reached at Email or 215.441.4600.

You may also like: