Tweet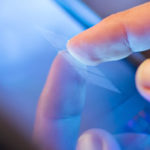 Given the increasingly common remote work environment and customer interaction arrangements, many businesses are rushing to leverage cloud-based solutions to enhance their remote work and customer support capabilities.
Cloud-based systems offer a quick way for businesses to gain valuable operational capabilities, ranging from sales and marketing to service delivery and customer support. There are a myriad of tools available on the market, each providing unique features. Looking at each solution in a vacuum might appear very cost effective and promising, but when you put them all together and need to manage several platforms at once, other issues and escalated costs will emerge.
Most cloud-based application services offer quick startup packages that are somewhat limited in storage. As users begin utilizing applications and accumulate more data in the system, storage costs can increase exponentially unless they are set up on an upgraded storage plan. Making sure you are on the right cloud services plan is essential to keeping these costs in check. I recently had an experience, for example, in which I was charged about $50 for a 15-minute cellular call to Europe. I could have avoided this expense if I had been on an international plan.
Also evaluate whether you will need to develop and maintain integrations between multiple cloud platforms. Without properly designed integrations, users commonly use spreadsheets to bridge the gap between applications. Exporting or downloading spreadsheet data from one system to another may create issues, including additional costs and an increased chance of errors because there is manual work involved.
To cut down on this manual data entry, cloud-based solutions often use an Application Programming Interface (API), which is a gateway that enables systems and applications to interact with one another. While an API has significant benefits, it's important to keep an eye on lifecycle costs associated with such integrations. These integrations take skilled resources to design, develop, and maintain, which will increase the overall total cost of ownership (TCO).
Finally, many users tailor their cloud applications by adding custom fields, screens, and reports to better satisfy their needs. Minor tweaks are usually not an issue, but adding highly customized features to such applications will result in the need for extra programming and future maintenance, especially as new versions of the application are released. Not all cloud systems are able to manage customizations in a robust and cost-effective fashion.
Cloud-based solutions offer tremendous advantages and are a viable approach for many businesses. Managers must take a holistic approach in their evaluation and determine the complete cost scenario as well as which applications and features are needed to implement an effective and well-defined solution.
Sassan S. Hejazi can be reached at Email or 215.441.4600.

You may also like: