Tweet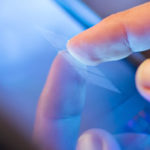 Microsoft has been the undisputed leader of productivity applications for many years. Most of us use Microsoft Office applications such as Word, Excel, PowerPoint, and Outlook on a daily basis. These commonly used applications, however, form only a small subset of a portfolio of tools available through Microsoft's latest cloud offerings.
Many middle market organizations currently using Microsoft applications on their servers, either on-premise or hosted, are planning to migrate to the cloud version, referred to as Office 365. The cloud version of Microsoft's productivity package includes much more than the Microsoft Office applications listed above.
Microsoft's cloud includes tools for performing data analysis using Power BI, which automates key business processes leveraging Power APP tools to deploy Robotic Processing Automation for routine tasks across applications. There are also collaboration tools such as Teams, OneNote, and SharePoint for file management and enhanced device and security management, enabling users inside and outside the organization to collaborate with one another using a variety of devices.
Another area for consideration is the ERP and accounting system, Dynamics 365 BC (Business Central), which is available within Microsoft's cloud offerings. Many organizations are still using homegrown or legacy applications, including applications from vendors such as Intuit (QuickBooks), Sage (MAS90/ERP 100), or even older versions of Microsoft Dynamics such as SL (Solomon), NAV (Navision), or GP (Great Plains).
Dynamics 365 BC offers a comprehensive set of accounting and operations modules that are tightly integrated with the rest of the Microsoft cloud stack. Modules cover core accounting, inventory, production, project time and billing, sales and service management, fixed assets, and financial reporting functions. These are included in one simple pricing model so organizations can leverage and configure the modules applicable to their current needs while being able to grow into others as needed in the future. Additionally, there is a large ecosystem of applications and enhancements available on the Microsoft app store, and these applications have been reviewed and certified by Microsoft for compatibility with their core offerings.
There have been various changes in the industry, ranging from the need to be able to easily and securely access applications from anywhere at any time to the need to be efficient and integrated across key business processes while providing real time analytics in a reliable and cost effective manner. As a result, we advise middle market managers and owners to evaluate Microsoft's latest cloud offerings and assess potential ways it can optimize business operations.
Sassan S. Hejazi can be reached at Email or 215.441.4600.

You may also like: