Tweet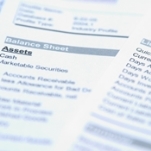 Forecasting drives supply, production, inventory, and capital expenditure planning as well as financial forecasting. It is often critical to an organization's production or operations department and key to ordering materials, establishing production schedules, meeting hiring demands, training the labor force, and managing logistics. Companies with a strong expertise in forecasting often need to carry less inventory on hand and have a better ability to meet their customers' demand. This leads to improved cash flow, a higher level of customer satisfaction, and in many instances, a higher profit margin than competitors.
However, forecasting can be a time consuming and thankless job. And when done poorly, it is often inaccurate. Here are five steps you can take to improve your forecasting process and deliver more accurate results.
1. Forecast For Customer Demand, Not Sales
Companies need to forecast based on their customers' demands and not their own ability to supply products or services. How much and when a customer needs your goods and services should be the driving factor in creating your company's forecast. This will drive production, raw material needs, inventory levels, and labor requirements. Identify key sources of information and have systems in place to capture it.
2. Identify and Remove Distorted Information
Identify and remove onetime exceptions that can skew forecasts. Distortions can include promotional events, unusual competitor activities, heavily discounted sales to move inventory, and new product entry into a market. It is also important to manage records with a limited history. These should be continually monitored and results updated so the forecast can be adjusted accordingly.
3. Recognize that Communication is Key
As with any process within a company, communication is always a key element of success. Effective forecasts require input from individuals in different functional areas who can contribute relevant information and insights to improve accuracy and the process. Individuals generally need to communicate across functions and this takes cooperation and collaboration.
4. Make Forecasting a Clear Business Step
Forecasting must be a regular process that is performed efficiently and in an effective, productive manner. Performed correctly, it should add significant value to a company's business processes. To be effective, responsibilities must be clearly assigned to individuals within an organization and they must be held accountable. To facilitate the process, make sure users and developers are familiar with the entire process. Organizations that emphasize the importance of forecasting and reward team members often have a higher commitment to the process and see more accurate results.
5. Measure and Publish Performance Results
Develop systems for measuring your performance. Without the ability to effectively measure and track performance, it is difficult to identify issues and inaccuracies and understand what went wrong in order to develop and deliver better forecasts in the upcoming periods. Consider publishing forecast accuracy results to ensure that all team members understand how well the forecast was developed and determine the necessary steps to improve the process.
Good, accurate forecasting takes a lot of time and effort. To be successful, you need to have appropriate systems in place, a well-developed process, and a commitment to providing the necessary resources. Once established, you should see improved customer and employee satisfaction, more efficient and effective inventory and production management, and the ability to better plan and manage the entire operations of your company.
Richard Snyder can be reached at Email or 215.441.4600.
You may also like: