Tweet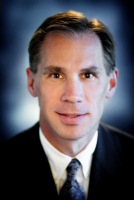 Despite the pandemic, private equity deal volume has remained robust. "We've seen a great deal of activity through the first eight months of 2021, and it is anticipated to continue through the rest of the year," says Rich Snyder, Director, Audit & Accounting at Kreischer Miller. We interviewed Snyder for the September issue of Insights from Kreischer Miller about private equity's (PE) role and impact in the M&A market.
What has the deal activity been like in 2021?
The deal market has remained extremely active in 2021, which is a continuation from the last half of 2020. The number of deals for 2020 was down in total primarily due to the COVID-19 pandemic but picked up in the second half of the year as the economy stabilized and much of the uncertainty abated. Many unfinished deals from 2020 continued into 2021 and the activity continued through the first half of the year.
Several factors are driving deal activity, including:
Capital: Significant amounts of capital have been raised by private equity firms, providing them with record levels of dry powder (capital committed by investors that has not been invested or allocated) in excess of $150 billion in the U.S. Private equity firms must deploy this capital in order to provide returns to their investors.
Interest rates: Interest rates continue to be extremely low, resulting in very inexpensive access to debt which PE firms can use as leverage as part of their acquisition strategy.
Competition: PE firms continue to create and open new funds which has added competition in the marketplace to complete deals. There has been pressure on PE firms to find and complete deals over the past couple of years. Many PE firms have looked to the lower middle market for opportunities to grow their portfolios.
What type of deals are PE firms looking for?
PE firms look at many factors when considering an acquisition. Firms receive and consider many opportunities, but usually walk away from most because they don't fit the profile of the type of business they are looking for.
Criteria that PE firms may consider include, but are not limited to, the following:
Consistent, reliable cash flows. Firms looking at acquisition targets are particularly interested in the cash flows of the business and want to know if cash flows will be sustainable in the future.
Good fit with growth strategy. Firms are looking for target companies that fit their objectives in terms of industries, markets served, growth potential, and synergies with existing portfolio companies.
Strong management team. Target companies with strong management teams are appealing to PE firms as it provides confidence that the company is stable and well managed, makes good decisions, has the ability to implement strategic plans, and may be a resource for the PE firm and its portfolio companies.
Industries that have growth potential. The likelihood of success to complete transactions can be situation and industry specific. There has been significant activity across many industries during the past year. The sectors in which we have seen higher activity include healthcare, technology, distribution, consulting, residential services/building, veterinary services, manufacturers that supply essential service companies, and companies that allow a buyer to bring supply chains onshore.
What does the remainder of 2021 look like?
M&A activity is expected to be strong through the end of the year. Company valuations continue to be high and business owners have been looking to take advantage of this in 2021, especially in light of the impact of COVID-19. Moreover, there is a high likelihood that tax rates will increase for both ordinary and capital gains rates, and sellers are pushing to close transactions before the end of the year, although it is unclear whether tax rate increases would take effect in 2021 or 2022.
If the transaction process has not yet begun, it will be difficult to complete by the end of 2021 due to the number of transactions in the pipeline already. It will also be difficult to find a transaction professional (i.e., attorneys, accountants, consultants) to complete the necessary legal and due diligence work required to finalize a deal due to the high demand for these individuals.
To learn more about navigating through private equity transactions, you can reach Richard Snyder at Email or 215.441.4600.●
You may also like: