Philadelphia Chamber of Commerce Presents: Growth Opportunities in New Markets: A Middle Market Executive Roundtable
May 17, 2022 
11:00am - 12:30am
Virtual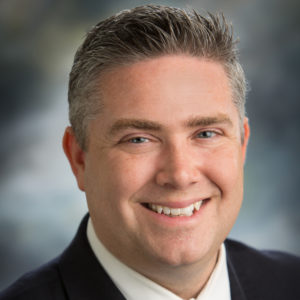 Steve Staugaitis, Director, Audit & Accounting, is participating at this event hosted by the Philadelphia Chamber of Commerce.
The key for middle market companies looking to grow and expand is to create new opportunities through well-informed, strategic changes. Expanding one's business into new markets can be a powerful solution for generating growth. While launching into a new market may sound like a radical risk, how companies go about expanding into new markets makes all the difference in success.
Join leaders from middle market companies at this exclusive roundtable to gain insight into how your peers have opened new doors to growth by establishing new lines of business, penetrating untapped markets, and launching new products, services, and offerings to clients. Hear what opportunities expanding into new markets could bring to your company, learn about assessing the right time and reasons to expand, and how to expand effectively by fully understanding and strategizing your focus, goals, target audience, and competitors. Attendees will also get the chance to discuss their organization's specific needs, share insights, and connect with their peers in the middle market.
Are you a Middle Market Executive? This event series is exclusive to Chamber Member companies with annual revenue between $10M to $1B.