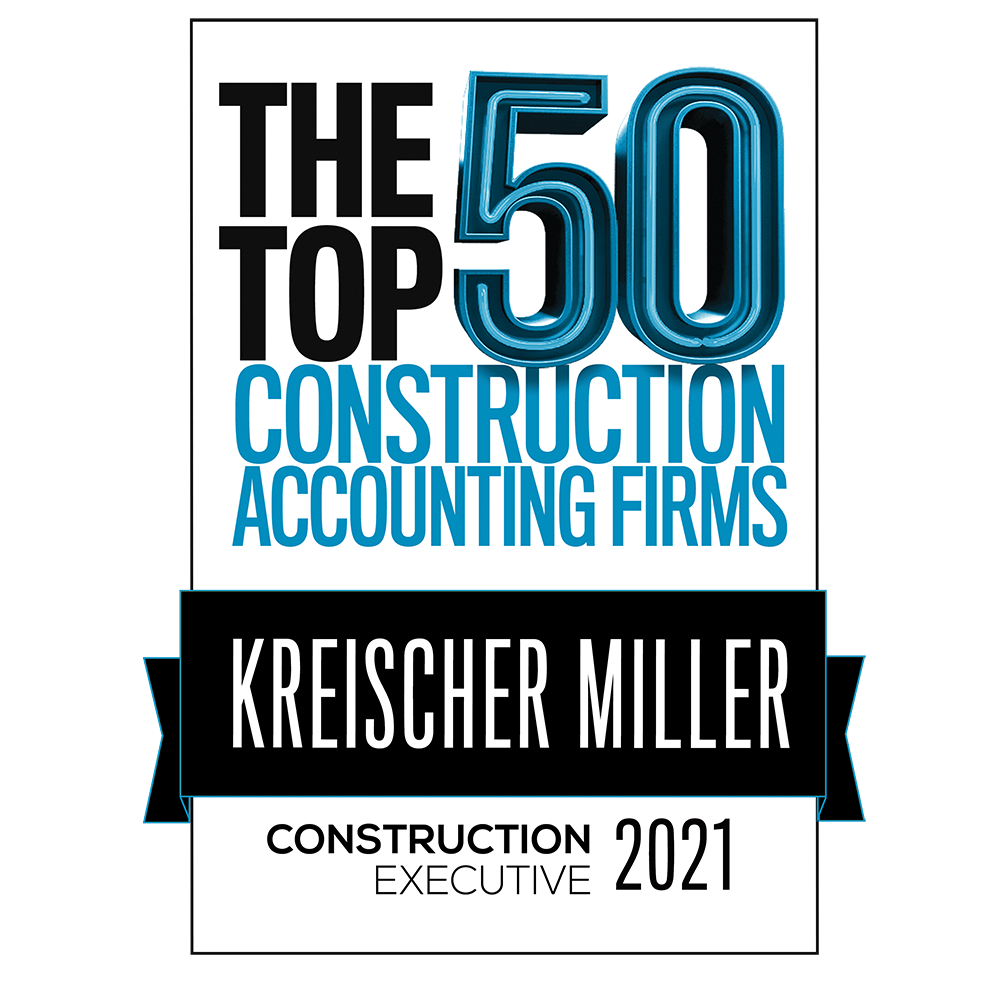 Kreischer Miller's Construction Industry Group is excited to announce that it has been named to Construction Executive's nationwide list of Top 50 Accounting Firms™ for 2021. Construction Executive, the leading national publication for construction businesses, surveyed hundreds of U.S. construction accounting firms and developed its ranking based on the following criteria:
2020 revenues from the firm's construction practice
Number of CPAs in the firm's construction practice
Percentage of the firm's total revenues derived from its construction practice
Number of states in which the firm is licensed to practice
Year in which the construction practice was established
Number of AEC clients served during 2020
"We are honored to be included in Construction Executive's list of Top 50 Accounting Firms for the second year in a row. Kreischer Miller's commitment to the construction industry is unwavering. This recognition is proof that our team is devoted to serving our clients, whether it be helping them navigate through a pandemic, building business value, or assisting with general accounting and tax matters," said Kreischer Miller's Construction Industry Group co-leaders, Carlo R. Ferri, Director, Tax Strategies and Mark A. Guillaume, Director, Audit & Accounting.
For this 2021 ranking of The Top 50 Construction Accounting Firms™, Construction Executive also surveyed firms to learn how they are guiding their clients amid ongoing economic uncertainty. The top concerns among these firms included supply chain stability, labor shortages and how to manage cash flow. Read more on Construction Executive's website here.