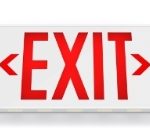 Regardless of what stage the company is in (whether it's in the start-up, growth, or mature phase), every business owner should not only consider an exit strategy, but should also develop a plan. Why?  The simple fact is that exits are inevitable. All owners will exit their company at some point, but not all will do it on their own terms.
Proactively planning for an exit ensures that the owner's options are not limited. While defining an exit strategy does not commit the owner to implementing the strategy immediately, it does, however, provide the owner with the flexibility to handle an exit strategy at the appropriate time.
It would be wonderful if we had our own crystal ball and could see the future. We could predict when the ideal time would be to make the best business decisions based upon economic conditions and personal considerations, or, better yet, play the lottery. Unfortunately, that is not the case. Life happens and with life there is quite a bit of uncertainty. For business owners, it could be new products, competitors, market conditions, personal or family health issues, or even, perhaps, a global pandemic.
Exit planning provides many benefits. For some, it may involve protecting the value of the business that the owner has created, or providing financial resources to retire comfortably and without worry. For others, it may be to create a legacy and a smooth transition to new stakeholders (other family members, management team, or new owners), or to minimize the tax burden on the family or estate. Whatever the business owner's goal, the likelihood of success is greatly improved with a defined plan. Failing to plan is planning to fail.
Preparing an exit plan begins by identifying the business owner's goals and objectives. It may include quantifying the financial resources necessary to retire comfortably, the ideal timeframe for an exit, and thoughts on who may succeed the owner. Prioritizing objectives will assist in choosing an overall path and provide a framework for decision making.
Both the business's and owner's readiness to exit are a critical consideration in any exit plan. Two valuable items that assist in evaluating the business's readiness are a quality of earnings (QOE) report and range of values report. A QOE report provides an evaluation of a company's performance to identify transactions, trends, concentrations, and estimates that may not be readily apparent in the company's financial statements. The QOE report is common in M&A transactions and, for the owner looking to exit, it can proactively identify issues that could hinder a transaction and/or result in a reduction in sales price. Similar to a valuation report but less comprehensive, a range of values report provides the owner with an estimated value for its business based upon reasonable assumptions, comparable transactions, and various valuation methodologies. Obtaining and updating these reports will help determine whether the operations of the business are on track to meet the eventual exit plans of the owner.
Remember, it's not a matter of if the business owner will exit, but rather of when the business owner will exit. And those that plan are far more likely to experience a successful exit.
Mark G. Metzler is a Director with Kreischer Miller and a specialist for the Center for Private Company Excellence. Contact him at Email.
You may also like: