RISE Women's Network
Retaining, Investing in, Supporting, and Empowering the Women of Kreischer Miller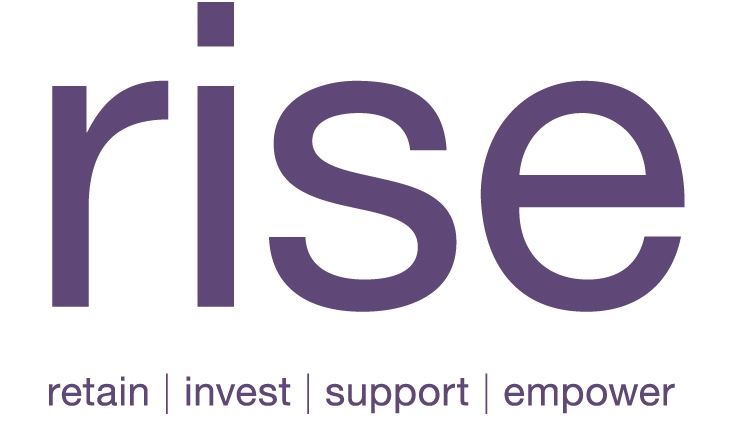 At Kreischer Miller, we know that our success is a direct result of the contributions of all of our talented team members. Embracing everyone's individual backgrounds, experiences, and opinions not only strengthens us as a firm, it also enables us to provide more well-rounded advice and guidance to our clients.
That's why we're committed to cultivating an environment where our team members feel like:
Their ideas are heard and their contributions matter.
Their career goals are supported.
They can do their best work.
They'll be rewarded for their efforts and offered opportunities to grow.
They can find a healthy integration between their work and their lives.
We understand how important it is to offer programs that provide our employees with the opportunity to achieve both their professional and personal goals. It is important to us that everyone comes to work every day feeling that they are supported and empowered to do their best work, that they can maintain work-life integration, and that they are recognized for their accomplishments.
RISE
In that spirit, we created RISE (Retain | Invest | Support | Empower), a comprehensive program for women that provides them with opportunities to connect as a team, learn from one another, and grow their business and accounting careers. RISE also provides women with an ability to draw on the support of a community of team members who can relate to your experiences and what you are trying to achieve.
Programs include:
Formal and informal mentoring and career guidance
Book studies and TED Talk roundtables
Cross-functional and generational panel discussions
Participation in external women-focused networking events
Good old-fashioned team-building opportunities
We also believe in being active participants and leaders in women-focused initiatives – in the accounting industry and beyond. Our team members take part in such programs as:
PICPA's Women's Leadership Conference
PICPA Philadelphia Chapter's Women of the PICPA Committee
The Leading Edge Alliance Women's Leadership Special Interest Group
Rainmaker Academy's Business Development Program
Pennsylvania Conference for Women
Work-Life Integration Programs
Kreischer Miller also supports the need for work-life integration by providing the following benefits:
Core Hours:

Under our Core Hours program, our client-facing employees have the opportunity to customize their working hours to accommodate personal commitments. Whether they need to plan for childcare drop-offs or mid-day doctor's appointments, we understand that they have lives outside of work and we will help them navigate them.

Parental Leave:

Our parental leave policy provides time for employees to bond with their new child (whether by birth or adoption). Mothers receive eight weeks of leave at full pay. For mothers who would like to gradually return to a full-time schedule after maternity leave, we offer a full-time salary for a part-time schedule during a mother's first 30-days of transition back to full-time employment.

Alternative Work Arrangements:

Beyond our Core Hours program, we offer a number of ways for our employees to design their schedules to meet their work and personal commitments. Options include part-time, flex-time, or full-time adjusted schedules.

Counseling and Mentoring:

Peer-to-peer mentoring and formal guidance are critical to all of our team members' success. As a result, throughout their careers we ensure that they are matched with counselors and mentors that meet them where they are and are dedicated to helping them get where they want to go.

Personalized Growth Paths:

Creating a career plan that is tailored to each employee's goals is important to ensure that they achieve their fullest potential. We also recognize that plans sometimes change and there may come a time that someone might want to pursue a different path. When this happens, we work with each individual to develop a personalized growth path that aligns their talents, skills, and career plans to the firm's needs.
As a leading accounting firm in the greater Philadelphia region, we recognize that while we have many things in common, we also acknowledge that there is no single path to success. Read some of our team members' individual stories below.