Tweet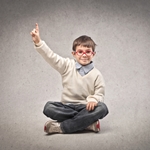 You may remember having thoughts as a child about wanting ice cream for dinner, or wanting your best friend to move in with you, or wanting to dye your hair rainbow colors. Whatever the outlandish "ask" was, you asked. As children, we don't really think about what will happen if the answer is no, so we ask anyway. However, as we become more self-aware and try to protect our feelings and external image, we start to debate whether "to ask or not to ask."
Oftentimes, in an effort of self-preservation, we land on the decision not to ask. I was no exception. I can vividly recall debating this very quandary with my Nana. With pride in her eyes and warmth in her heart she would look at me and say, "Bob (my family's nickname for me), the worst they can say is no." And you know what? She was right.
So often I still grapple with the dilemma of whether to ask or not to ask. But I continue to hear my Nana's advice in the back of my head. To be honest, the times I have landed on "to ask" I am almost always glad I did. In full disclosure, sometimes the answer has been no and I have had to get used to that rejection. It isn't easy and there are times when it still stings, but I always walk away being proud of the fact that I asked.
It is easy to look on from the sidelines with envy and question others. "Why did they get that opportunity?" "Why did they get to go to that event?" "Why were they included in that activity?" It has been my experience that nine out of ten times the reality is that they simply asked for the opportunity, to go the event, or to be included in that activity.
While it is easy to tell yourself to just ask because the worst they can say is no, it is much harder to actually do. So here are some tips to help you get more comfortable with "the ask":
Ask yourself whether this is the right person. You often only get one shot to make the ask, so make sure your audience is the right one.
Ask yourself whether this is the right time. Again, you often only get one shot so make sure your audience has the time, capacity, and desire to hear you out. Scheduling a formal meeting is the best way to do this. It will ensure you have their attention. Mentioning something in passing or during times of stress or distraction will most likely lead to a no.
Prepare the details and know why you are asking. Have your business case ready. Answer the question "why" before it is asked. If you aren't confident about the details of your ask, don't expect your audience to be.
Prepare yourself for the answer to be no. Sometimes, that will be the answer. Mentally preparing yourself for rejection will most likely soften the blow. If possible, understand the reasoning behind the no. This will help you refine future asks.

But also prepare yourself for the answer to be yes.

Sometimes, we make the ask but think that there is no way that the answer will be yes. But if it is, make sure you are prepared to follow through. Your ability to follow through on an ask will greatly help or hurt any future asks you may want to make.
All of that being said, just go for it and ask. Because as my Nana taught me, "the worst they can say is no." And you just may be pleasantly surprised to find that the answer is YES!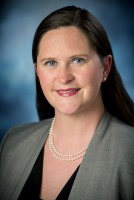 Bobbi Kelly is Kreischer Miller's Director of Human Resources. Bobbi has over 11 years of experience providing human resources advisory services to a variety of businesses, including privately – held companies and partnerships. Bobbi joined Kreischer Miller in 2014. Contact Bobbi at Email.