Tweet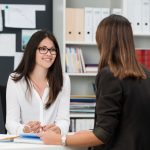 As someone with over 20 years of interviewing experience, I am constantly asked for career advice and for interviewing tips, in particular. I have always said, "The resume gets you the interview, but the interview gets you the job!" Making sure your talents and unique qualities shine through in an interview is critically important. Unfortunately, I know all too well from experience that some interviewees can stumble.
Here are the three most common errors I see candidates make which preclude them from advancing in the hiring process – and what you can do to ensure you don't make the same mistakes.
Not preparing in advance. While it's okay to not be an expert on the company you're interviewing with – especially if you're entry level or switching industries – not having some basic knowledge is a red flag for an interviewer. A candidate who has not read the company's website or conducted enough research to understand some company and industry basics are common frustrations for me. When going on an interview, it's important to show that you've studied the company and their industry.

Not articulating your value proposition. It's important to have a clear story about your unique value as a candidate for the available position. How are you positioning yourself vs. your competitors (i.e., the other people being interviewed)? Be prepared to address any likely questions or areas of your resume that wouldn't support this positioning without your added context.

Also, make sure to prep your references accordingly. They should all reinforce the value proposition that you are presenting in interviews, and be your clear supporters. I've found that this is a step in the process that many candidates overlook. Giving your references guidance about the skills, qualities, and experience you're looking to spotlight is not only helpful to them, but having them reconfirm your attributes is a nice way to support what you've put out there.

Not asking questions at the end of the interview. I find a lot of people come into the interview without a sense of their own agenda. They answer my questions to the best of their ability but they haven't spent much, if any, time thinking about what they need to know in order to determine whether this company and the position would be the right fit for them.
This interaction is not something to take lightly. Failing to do your own due diligence by not asking questions of your interviewer can create a misstep in job selection. This can delay your advancement, and ultimately, your career happiness. There are so many things to consider regarding the role you will be taking on. Some things to take into account: does this position offer you new skills? A path to the next level? What is the company's culture – is it people-centric or driven by the bottom line? Not asking those clarifying questions prevents you from gaining the information you need to make an informed decision. And, it is a clear sign to the interviewer that you are not the right one for the job.
I hope that you will take this feedback and use it to master your next interview. Show them you are the right one for the job by using the interview as a preview of what you have to offer. And for some additional tips on acing your interview, check out my previous posts on 7 time-tested tips for preparing for an interview and how to use the STAR technique for standout answers to interview questions.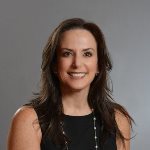 Kristin Seeger is the Recruiting Manager for Kreischer Miller and is responsible for the entire recruiting function of the firm. She joined the firm in 2007 after beginning her career in audit at KPMG and then working as a recruiter for accounting professionals. She enjoys making people smile and being an inspiration to others. When she's not out making connections, she enjoys exercise, reading, and spending time with family and friends. Contact Kristin at Email.


Also check out: