Tweet
November 13, 2019
Adelphia Restaurant & Lounge
Deptford Township, NJ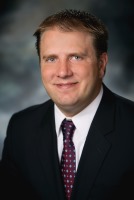 Mark A. Guillaume, Director, Audit & Accounting and Construction Industry Group Co-Leader and Mark P. Ryan, Manager, Audit & Accounting will be presenting this workshop designed for construction financial professionals who are interested in learning comprehensive forecasting approaches. This course will help you forecast your long-term cash flow by providing you with guidance on how to develop volume and earnings assumptions and how to develop a project burn off beyond current backlog.
Program Outline:
Review of Cash Forecasting Principles
Forecasting Volume and Earnings
Developing a Backlog and Burn-off schedule
Working with the Cash Flow Forecasting Schedule
CPE Credit:
This is a 2-hour course that earns 2 CPE credits in the field of Management Advisory Services.