Tweet
Thursday, February 22
12:00 pm –  2:00 pm
EZ Micro Solutions
Whitehall, PA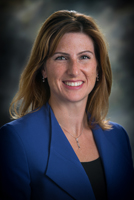 Lisa G. Pileggi, Director, Tax Strategies, will be leading a federal tax reform workshop on Thursday, February 22, hosted by EZ Micro Solutions.
Learn the major factors in optimizing your 2018 tax positions and finances. This interactive session will answer key questions on how the upcoming federal changes to the tax law affects both your business and you personally. Lisa Pileggi will walk through avoiding the hidden "gotchas," as well as how to follow the right process and ask the smart questions for determining your company's tax needs.
Click here to register.