Focusing on achieving IT's promise, these webinars discuss the latest trends in IT, cloud computing developments, cyber security implications, IT management challenges, and linking IT with business strategy.
Tuesday, August 27, 2019
10:00am – 11:00am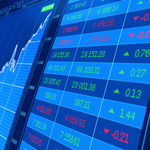 Management Dashboards play a key role in enabling managers and business owners to achieve performance excellence in their organizations. As Peter Drucker said, you cannot manage unless you measure performance on an ongoing basis and communicate performance metrics throughout the organization. New developments with Microsoft Cloud have opened up exciting opportunities for middle market organizations to deploy such capabilities in a fast and cost effective manner.
Please join our experts, J.T. Hardy, MBA, CMA and Marty Heckman for a webinar that will offer:
An overview of the latest Microsoft Cloud offerings for analytics and productivity
A hands-on test drive of real life case studies leveraging Microsoft Cloud tools to develop and implement management dashboards
A detailed discussion of various steps for establishing an effective dashboard-based performance management culture in your organization