Wednesday, June 13
12:00pm-7:00pm
Crowne Plaza, King of Prussia
260 Mall Blvd
King of Prussia, PA 19406
Join us for this half day conference that will provide insight into the critical issues associated with the transition of a private company. We will explore the transfer options available and the emotional roller coaster a CEO faces when making decisions before the transition, as well as what life is like for the CEO after the transition.
The format will be a series of discussion panels featuring private company CEOs and owners who will share their personal experiences as well as advice for owners who are contemplating their own transition strategy.
The discussion panels are as follows:
Transition to an ESOP:
Kenneth Baker, CEO, New Age Industries
Michael Mitchell, Vice Chairman & Principal, The Graham Company
Kevin Mauger, President, NCC Automated Systems
James Steiker, Chairman & CEO, SES Advisors
Sale to a Third Party:
Vincent Pappas, Chairman, Fiber-Line
Matthew Sullivan, CEO, DUNMORE International Corporation
Stanley Ellis, Vice President, Calkins Media
CEO's Life After the Transition:
Jack Kreischer, Founder & Former Managing Director, Kreischer Miller
Nissen Isakov, Founder & CEO, LCR Embedded Systems
Robert Masucci, Chairman, Barclay Brand Ferdon
Agenda:
12:00 PM – 12:30 PM Buffet Lunch & Networking
12:30 PM – 5:30 PM Program
5:30 PM – 7:00 PM Cocktails & Hors d'oeuvres
Participants will receive 5 hours of continuing professional education credit for participating.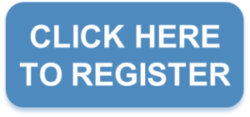 Co-sponsored by