2017 Economic & Market Outlook
Featuring Scott Clemons, Chief Investment Strategist, Brown Brothers Harriman
Monday, February 6, 2017
4:00pm – 7:00pm
Crowne Plaza Valley Forge
After an unprecedented campaign and election,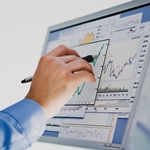 the newly-elected Trump administration poses both challenges and opportunities for investors. Politics and policies always matter, but they matter particularly in the later stages of a cycle. Join us for a discussion of the current state of the global economy and financial markets, and how investors should position portfolios in an environment of uncertainty and change.
BBH's Chief Investment Strategist, G. Scott Clemons provided an economic discussion.
View the video from the seminar: