Tweet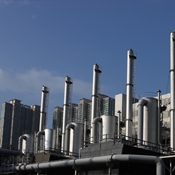 The future of manufacturing in the Greater Philadelphia region is looking up.  The Philly Fed's monthly index measuring the strength of manufacturing activity in the region has been mostly positive and trending upward since last June, indicating overall expansion.  While this month's survey (released on January 17th) reported a modest decline, future indicators continue to reflect optimism for growth.  Another positive development is Mayor Nutter's recent announcement of the formation of a manufacturing task force comprised of local government and business leaders for the purpose of exploring ways to promote and grow the sector in our region. 
With the distractions of the election and the fiscal cliff behind us for now, and perhaps with a glimpse into some areas to be considered by the new task force, what will keep manufacturing's momentum going and lead to even bigger gains?  Two key factors:  innovation and global markets. 
Manufacturers must continue to find ways to innovate in order to remain competitive and successful.  Innovation has traditionally involved making improvements or enhancements to current products or developing new products, and that will certainly continue.  To that end, qualified research activities have been incented by the federal tax code through its research and development tax credit, which was recently extended through the end of 2013.  A similar extension of the enhanced Sec. 179 small business expensing and 50 percent bonus depreciation can also help lessen the cash flow effects of any related capital expenditures by providing some tax relief.
Innovation can also involve transforming processes, not just products.  Process improvement techniques such as lean, Six Sigma, and business process management are being implemented by manufacturers to improve productivity and efficiency.  Additive manufacturing, including three dimensional printing, is being adopted by some companies as a cost-effective process for creating prototypes and certain end-use products.  And companies are also collaborating more with their business partners – customers for product development and suppliers for product design – to leverage talent and resources in their quest for innovation. 
Global markets will also play a key role in the success of our region's manufacturers.  Domestic competition is fierce, markets are saturated, and industries have matured.  However, some countries are in various stages of development or are experiencing new growth cycles in emerging industries and they represent new markets for our region's products.  Plus, a U.S. dollar that is generally weaker in relation to foreign currencies represents a significant opportunity for our manufacturers to enter new markets or expand market share.  Of course, doing business in global markets is not without risks – language barriers, cultural differences, currency and credit risk, and other unknowns. It should be undertaken only after careful planning and due diligence.
Our region's manufacturers will continue to be challenged by some of the same issues that affected them in 2012 – a shortage in skilled labor and uncertainties in our own political and fiscal landscape – but recent trends seem to indicate that manufacturers are finding ways to overcome these issues.  Innovation and participation in global markets should help continue the positive trends and lead the growth of our region's manufacturing into the foreseeable future.
Michael Coakley can be reached at Email or 215.441.4600.