Tweet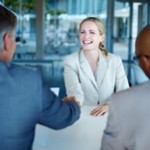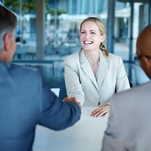 Most employers of professional services team members are keenly aware of the direct costs of the salary and benefits associated with hiring today's top talent. Industry trend setters, typically the national professional practices and larger regional employers, set the wage standard and the accompanying array of employee benefits. These benefits may include some form of retirement plan and health, life, and disability insurances, as well as the ability to expand both dollar amounts of base coverages and availability to family.
Most professional service industry firms face the requirement for their team members to be licensed. Costs that an employer might pay or subsidize include preparatory courses, possible time off to study for an exam, and time off to take the exam, along with a potential financial reward related to successfully passing the exam. That is followed by the cost of continuing education related to maintaining a license in good standing, incurred either outside of the workplace or utilizing employees for in-house training. Many employers also offer tuition reimbursement programs that provide employees the opportunity to add credentials to their resumes.
A growing number of employees are requesting flexible work schedules and work environments, (working remotely or perhaps, by design, engaging a talented employee who resides in another geographic area).  Additionally, employees often request more flexible paid time off arrangements and amenities such as wellness programs and the opportunity to do community service.
To get a handle on the investment you are making in attracting and retaining your top talent, it is not terribly difficult to add up the dollars related to base salary, the cost of the employee benefits, and the licensing and training discussed above. However, you also need to factor in the costs of accommodating flexible working conditions (including remote access capabilities) and, in today's cyber world, a vigilant and strong security system. Additional training will likely be necessary to allow remote work while protecting proprietary and sensitive firm and client data. Plus, let's not forget to add the cost of some office space and related furniture.
So what else might be out there? Today's professionals desire intellectual challenges related to their work and assignments with high profile jobs and clients. They also desire to have meaningful input into work-life balance issues and input into their career growth. These items are soft costs. Nonetheless, they are now a part of the formula to be considered when determining the billing rates for all employees.
My last word: do a value analysis of the more definitive costs and add your best estimate of the soft costs to get a better understanding of your investment in the talent you are developing to succeed your more experienced workforce.
Timothy C. Hilbert can be reached at Email or 215.441.4600.

You may also like: