Tweet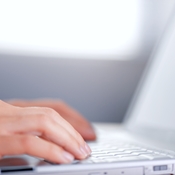 Social media and social networking are a big part of life for employees in the not-for-profit sector; not only are most people engaged in social media, but often the only way to reach younger audiences is through Facebook, Twitter, LinkedIn, Pinterest, and YouTube.
If your organization uses one of these sites, then you are probably aware of the benefits of social media: You can direct traffic to your website, obtain new donors, endorse services and programs, recruit employees and volunteers, promote events, and learn what donors, volunteers, sponsors, and consumers are saying about your organization. In addition, social media is low cost and provides real-time rapid response to fundraising campaigns and events.
While there are many benefits of social media, there are also significant risks. These potentially include damage to your organization's reputation, disclosure of confidential information that may lead to potential legal risks and related liability exposure, outdated material, loss of control of content, and unfavorable media coverage.
Here are 10 ways your not-for-profit organization can manage social media risks:
Establish a social media policy outlining principles for employees, board members, and the leadership team when interacting with social media resources.
Establish a social media plan outlining sites to be used and people responsible for creating content and monitoring activity.
Establish a social media communications crisis management plan that names key employees who will respond in a crisis. You should also determine the most likely events to trigger a communication crisis. For example, what will you do if an employee "mistweets" from your organization's Twitter account, your social media network account has been hacked, or you receive negative posts on Facebook?
Provide your employees with social media training.
Never use or disclose confidential or proprietary information about the organization, donors, or consumers.
Avoid use of material obtained without permission and provide proper acknowledgment for content used with permission.
Take time to learn the Federal Trade Commission's social media disclosure requirements.
Be careful when sponsoring contests. Seek legal counsel before implementing sweepstakes or lotteries through an online social network, especially if a cash prize is involved. There are numerous state laws and regulations that govern online contests, lotteries, and sweepstakes.
Never publicize false or misleading online posts or comments.
Keep in mind that social media content is available worldwide. Do not be naïve about the accessibility of information for display or review, as well as what information is being preserved for future display and use.
Be mindful of both the risks and rewards that come with social media. Take proper precautions to ensure your organization is protected from that unfriendly click of the mouse.
James A. Rossi can be reached at Email or 215.441.4600.