Tweet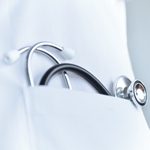 If you are like most companies, you probably finish your annual reporting period and go right back to your typical close cycles. However, this could be a great time to pause and evaluate the efficiency of your internal accounting department. This group plays an integral role in keeping your business operating; however, they are often not in the limelight since many of their responsibilities involve backoffice functions.
Obtaining a third party to conduct an accounting department diagnostic can be a good way to determine whether your accounting department is meeting the needs of key users of financial information in the most efficient manner. It can also provide you with insight into how effectively the internal controls are working.
A diagnostic starts with interviews of key members of the accounting department, management, and users of the financial information. Interviews focus on how information currently flows through the accounting department, beginning with how financial documents are first presented to accounting personnel through the final stages of the processing, and the ultimate reporting generated.
These walk-throughs and inquiries are thorough to obtain the best results and provide you with an in-depth understanding of all the steps in the process, as well as how current technology is integrated into the process. For instance, the diagnostic often uncovers redundancies in processes that can be streamlined with the use of technology to be more efficient, particularly in cases where various spreadsheets are updated manually.
A diagnostic also involves asking those closest to processing for feedback and suggestions for improvement. Frequently, the way a transaction is processed through the accounting system is based on how the person was trained by their predecessor or when initially hired, which could be several years ago. In addition, accounting systems often have software upgrades that increase functionality but these may be overlooked if your accounting personnel are unaware of these upgrades or are continuing to perform their tasks as they have always been done.
While consistency is crucial to improving efficiency, the accounting department diagnostic creates an opportunity to take a step back and consider whether these procedures still make business sense. Additionally, by obtaining feedback from the accounting department, we may find that the most labor intensive or time-consuming task in the process is to create an output that is no longer used by anyone. By asking the team what slows down a process or creates a common obstacle, we may find that steps can be reduced or that additional staff training is needed on how to best accomplish day-to-day tasks.
At the end of the diagnostic process, a written report summarizing findings and recommendations for improvements is compiled and discussed with key members of the company. The report helps answer the following:
How accurate is the information being generated by the accounting department?
Is the information generated timely?
Are the controls surrounding the inflow and outflow of cash effective?
Are the systems and technology being used efficiently or to their full capabilities?
Are the financial reports well organized and do they provide key metrics to help evaluate business performance?
Is there sufficient personnel in place and do they possess the necessary competencies?
While the idea of taking a few days to assess your internal accounting processes may not be in the forefront of your mind, the impact that the accounting  department has on the business warrants continuing consideration of its performance. An accounting department diagnostic can be just the tool you need to bring your back-office productivity to its peak performance.
Vanessa Zang can be reached at Email or 215.441.4600.
You may also like: