Resource Center
News, tools, and information to keep you up-to-date and looking forward.

Blog, Tax Strategy
January 18, 2019
When owners are considering a sale of their business as an exit strategy, identifying how much will be remain after paying taxes can be a critical component of the decision processes.
View

Looking Forward
January 18, 2019
While the Department of Labor has numerous rules and regulations surrounding these plans that a company will need to navigate, there are many benefits of establishing an ESOP.
View
News & Press
January 15, 2019
Kreischer Miller Senior IT Security Specialist Charles Sgrillo will be presenting an introduction to IoT security at this February 22, 2019 event.
View
News & Press
January 10, 2019
Kreischer Miller's Human Capital Resources group has placed 7th on Philadelphia Business Journal's list of Retained Executive Search Firms.
View

Blog, Succession
January 10, 2019
When a business owner looks to transition, it may create uncertainty and tension for both internal and external stakeholders. To alleviate concerns and minimize risks, certain steps should be taken to ensure a smooth transition.
View

Events
February 13, 2019
Join BBH's Chief Investment Strategist, G. Scott Clemons and Kreischer Miller for an economic discussion
View

Interviews
January 4, 2019
Smart Business spoke with Sassan Hejazi, Director at Kreischer Miller, about how middle-market companies can implement cyber security protocols in an effective fashion.
View

Events
January 22, 2019
Register for our Tuesday, January 22nd webinar that will help you understand how to maintain your security defenses and learn what to do if you are breached.
View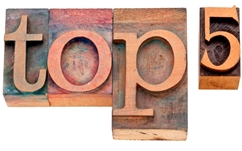 Blog
December 21, 2018
Check out the 5 most popular Center for Private Company Excellence blog posts from 2018.
View

Looking Forward
December 17, 2018
Manufacturers and any businesses maintaining inventories would be well served to consider – if not specifically measure - their inventory carrying costs and apply them in their inventory planning processes.
View