Resource Center
News, tools, and information to keep you up-to-date and looking forward.

Events
December 13, 2018
Register for our Thursday, December 13 webinar for an overview of how Kreischer Miller OFFICE SM , our proprietary set of tools and processes, enables middle market executives to assist their organizations with achieving higher performance capabilities.
View

Looking Forward
November 21, 2018
Not all smart IT investments guarantee a positive business outcome, but the majority of companies that have success with their "digital transformation" focus their efforts on optimizing these ten elements.
View

Looking Forward
November 21, 2018
The majority of employees who do not participate in their retirement plan are intimidated by the topic of retirement. Certain factors make it challenging for plan sponsors to effectively reach non-plan participants, increase overall plan participation, and improve important metrics such as average deferral rates and participant balances.
View

Blog, Growth & Performance
November 20, 2018
There is no one-size-fits-all solution for IT planning and budgeting. It depends on several factors such as your company's plans and your existing capabilities and resources.
View

Blog, Business Strategy
November 15, 2018
Here are four benefits that private companies can derive from the formation of an advisory board.
View

Blog, Family Business Structure
November 5, 2018
The LA Chargers recently lost their patriarch, Alex Spanos. NFL franchises are valued in the billions, so the potential estate tax bill in a situation like this is enormous. Many franchises would need to sell part or even all of the team to raise enough capital to pay the tax bill.
View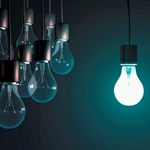 Blog, Governance & Leadership
November 2, 2018
The most successful companies—the ones with solid growth patterns and increasing bottom lines—are generally led by people who do a good job of taking courageous positions.
View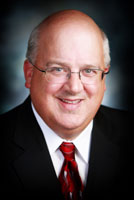 Interviews
November 1, 2018
Smart Business spoke with David Shaffer, Director at Kreischer Miller, to get a breakdown of M&A activity in the market, what's driving it, who is realizing success and why, and how business owners can capitalize on the opportunity.
View

Events
November 28, 2018
Wednesday, November 28, 2018 | Crowne Plaza | King of Prussia, PA
View

Blog, Transfer & Exit
October 25, 2018
When privately held companies and their owners discuss ESOPs as an exit strategy, the major theme is usually the tax advantages.
View