Resource Center
News, tools, and information to keep you up-to-date and looking forward.

Blog, Family Business Structure
September 16, 2019
Families are often torn about the long-term fate of their family businesses.
View
Blog, Governance & Leadership
September 13, 2019
One of the most important responsibilities of a leader is to evaluate and manage the risk within an organization. Unfortunately, this task is often either ignored or given minimal attention.
View

Interviews
September 6, 2019
Smart Business spoke with Elizabeth Pilacik, Director at Kreischer Miller, about sustainability in the not-for-profit world: what it means, why it is soimportant and how organizations cantake steps to achieve it.
View

Blog, Transfer & Exit
September 6, 2019
In a private company transition, one of the biggest issues is the pace at which the owner or exiting shareholder steps out of the business.
View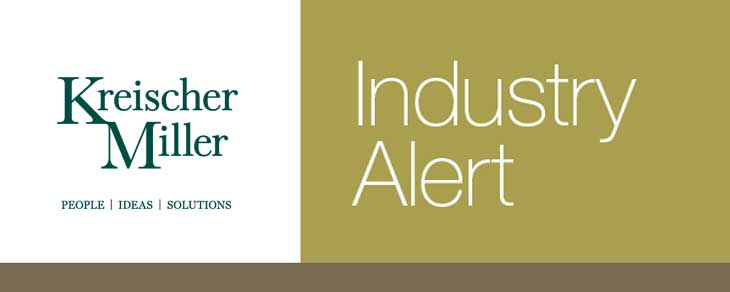 Alerts, Article
August 29, 2019
The new revenue recognition standard is under the year of adoption. If you have not begun the process of selecting a transition method, there are two options to consider.
View

Blog, Succession
August 29, 2019
An ideal succession plan enables a smooth transition, minimizes disruptions to the business, and incorporates the following do's and don'ts to achieve an effective plan.
View

Looking Forward
August 23, 2019
Whenever we are involved in an estate plan, several questions arise.
View

Looking Forward
August 22, 2019
When a company embarks on a digital transformation journey, rewards heavily outweigh challenges if the effort is orchestrated in a well-thought-out and planned manner.
View

Looking Forward
August 22, 2019
Keep in mind that when a disaster strikes, many aspects of the business need to be addressed and the organization may be impacted in a variety of ways.
View

Blog, Business Strategy
August 20, 2019
Here are three common events a business owner may encounter that warrant the expertise and experience of an independent business advisor.
View