Resource Center
News, tools, and information to keep you up-to-date and looking forward.

Blog, Governance & Leadership
July 18, 2019
Whether they are running a company, a department, or a civic organization, good leaders prioritize their efforts and focus on those tasks that derive the best returns.
View

Looking Forward
July 16, 2019
The TCJA contains a new tax incentive program that can be an important planning tool in deferring federal and perhaps state income taxes that arise when a taxpayer incurs a capital gain.
View

Looking Forward
July 16, 2019
Here are five key factors that may affect the housing market in the coming months.
View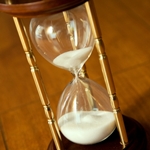 Blog, Transfer & Exit
July 15, 2019
All too often, private company owners wait until they are ready to transition out of their business to actually begin the transition planning process. This is a common mistake that owners make—starting the process…View

Events
July 25, 2019
Register for our Thursday, July 25 webinar that will help you understand how to maintain your security defenses and learn what to do if you are breached.
View

Blog, Succession
July 2, 2019
Studies have shown that only a third of family businesses remain successful with the second generation at the helm, and even fewer survive future generational transfers.
View

Interviews
July 1, 2019
Smart Business spoke with Chris Meshginpoosh about the pros and cons of different leadership styles, and the importance of recognizing when to adjust.
View

Leading Edge
June 28, 2019
An accounting department diagnostic is a great tool that can benefit your organization. It typically focuses on these six key areas of a company'saccounting.
View

Leading Edge
June 28, 2019
Capital allocation is one of the most important – and most widely disregarded – issues in family-owned businesses.
View

Leading Edge
June 28, 2019
One of the lingering areas of uncertainty resulting from the passage of the Tax Cuts and Jobs Act (TCJA) is the change to the meals and entertainment expense deduction.
View