Resource Center
News, tools, and information to keep you up-to-date and looking forward.

News & Press
May 22, 2019
Elizabeth A. White named to Greater Valley Forge Transportation Management Association's list of Top Travel Demand Management (TDM) Professionals Under 40.
View

Events
June 20, 2019
Register for our Thursday, December 13 webinar for an overview of how Kreischer Miller OFFICE SM , our proprietary set of tools and processes, enables middle market executives to assist their organizations with achieving higher performance capabilities.
View

Interviews, News & Press
May 21, 2019
The presentation will address the role of emerging technologies as well as recent changes in the regulatory environment and data privacy protections.
View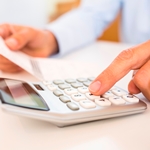 Blog, Transfer & Exit
May 16, 2019
We find that families in transition need valuation advice, but not necessarily a formal valuation. That's because the ultimate price is a triangulation of these three issues.
View

Interviews, News & Press
May 15, 2019
Audit & Accounting director Mark Guillaume offers a number of tips for the successful transition of a construction business to the next generation.
View
News & Press
May 14, 2019
Staff accountant Galina Ivaniv offers three study tips for aspiring accountants who are preparing for the CPA Exam.
View

News & Press
May 13, 2019
Tariffs on Chinese goods are starting to cost busy Philly-area factories.
View

News & Press
May 13, 2019
Why Philadelphia manufacturers are a lot less optimistic about the economy than they were last year.
View

Interviews
May 9, 2019
Smart Business spoke with Tyler Ridgeway, Director at Kreischer Miller, about strategies to consider in the search for and acquisition of top talent in a tight labor market.
View

News & Press
May 8, 2019
Uncertainty surrounding the Tax Cuts and Jobs Act of 2017 and a dearth of qualified candidates were cited as prevalent factors contributing to the dip in optimism.
View