Resource Center
News, tools, and information to keep you up-to-date and looking forward.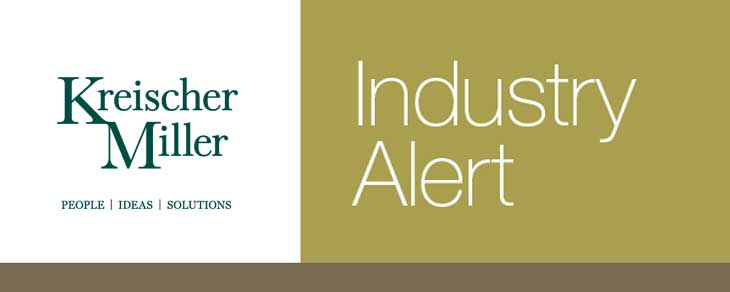 Alerts, Article
May 19, 2017
The National Defense Authorization Act for fiscal 2017 includes some significant changes that will be of interest to government contractors.
View

Blog, Transfer & Exit
May 10, 2017
While there are several elements of a private company transition, the one that most often stands in the way of success is the owner's emotional readiness.
View

Events
June 29, 2017
Register for our June 29 webinar to learn about the latest cyber security and information reliability challenges facing middle market organizations.
View

Blog, Succession
May 5, 2017
Succession planning done properly helps prepare your organization for unforeseen circumstances. Here are four other benefits of succession planning.
View

Events
June 6, 2017
Register for our Government Contracting & Engineering Seminar on June 6. Two times and locations available in Horsham or Bethlehem, PA.
View

Interviews
May 2, 2017
Smart Business spoke with Sassan Hejazi, Director at Kreischer Miller, about the tools available to reduce your risk of a cyberattack.
View

Blog, Tax Strategy
April 28, 2017
On April 26, 2017, the White House issued a tax proposal that it asserts would represent the largest individual and business tax cut in U.S. history.
View

Leading Edge
April 25, 2017
Companies that take advantage of the R&D credit can significantly lower their effective tax rates each year, giving them more funds for reinvestment.
View

Leading Edge
April 25, 2017
Trusts can provide asset protection to beneficiaries and, with planning, may provide relief from income taxes, federal estate, or state inheritance taxes.
View

Leading Edge
April 25, 2017
Taxpayers need to be wary of items that may cause them to be subject to the Alternative Minimum Tax and plan accordingly to limit the effect of the AMT.
View