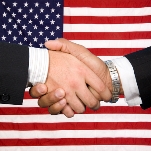 Since the passage of the Federal Acquisition Streamlining Act in 1994, the U.S. government has shifted from acquiring items developed exclusively for the government to acquiring commercial items. This change allows the government to take advantage of technological innovation in the commercial sector, and it also provides new opportunities for suppliers. How do you qualify for commercial item designation and why does it matter?
First, and most important, if a product or service qualifies as a commercial item, the supplier does not have to use a cost build-up approach to price the item and can therefore realize as much profit as it would with a non-government customer. From the government's perspective, the commercial item designation, FAR 12.601, simplifies the acquisition process. For many commercial items, criteria need not be more detailed than technical (capability of the item to meet agency need), price, and past performance. FAR 12.101 actually requires contractors at all tiers to provide, to the maximum extent practicable, commercial items or non-developmental items as components of items supplied to the agency.
The following are criteria that need to be satisfied in order for a product or service to be deemed a commercial item:
FAR 12.101 defines a commercial item as any item, other than real property, that is customarily used by the general public or by non-governmental agencies for purposes other than governmental purposes AND a) has been sold, leased, or licensed to the general public, OR b) has been offered for sale, lease, or license to the general public.
Any item that evolved from an item described in the above paragraph through advances in technology or performance and that is not yet available in the commercial marketplace, but will be available in the commercial marketplace in time to satisfy the delivery requirements under a government solicitation.
Minor modifications made to an otherwise commercial item in order to meet federal government requirements.
Installation, maintenance, repair, training, and other services also qualify if such services are procured for support of an item in 1, 2, or 3 above AND the provider offers services to the general public under terms and conditions similar to those offered to the government.
Services of a type offered and sold competitively in substantial quantities in the commercial marketplace based on established catalog or market prices for specific tasks performed or specific outcomes to be achieved and under standard commercial terms and conditions.
Any combination of items meeting the requirements of items 1, 2, 3, or 4 above.
Suppliers should be particularly careful about pricing. The government will seek to obtain a supplier's best price (the best price given to the most favored customer). However, the government recognizes that terms and conditions of commercial sales vary and there may be legitimate reasons why the best price is not achieved. If a supplier sells to another customer on better terms than the government, the supplier should maintain adequate documentation for why that pricing is not offered to the government, or should offer the lower price to the government.
David E. Shaffer can be reached at Email or 215.441.4600.