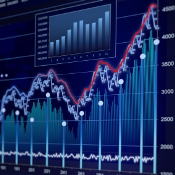 2012 has been a trying year for most businesses. While certainly better than the few years prior, it failed to live up to the full recovery everyone had hoped for. Economists have a way of labeling a particular year as either "recession" or "recovery," even when bottom lines don't always reflect those labels.
But the latter half of this year did show signs of improvement, according to the Federal Reserve's Summary of Commentary on Current Economic Conditions. Consider the following:
Consumer spending increased moderately across most of the country.
Residential real estate markets improved across most of the country, with prices stable or rising.
Modest improvements in hiring were reported across the country.
Consumer Confidence Index hit 73.7 percent, its highest rate since February 2008.
With time running out on 2012, attention turns to 2013 and what promises it might hold. Like most predictions, the answer you get depends on whom you ask, and the global nature of the economy further complicates projections. One area of the world can be doing well, while others are mired in recession.
The domestic outlook
The 19 members of the Federal Open Market committee predicted the economy will grow between 2.5 percent and 3 percent in 2013, compared to a rate of 1.7 to 2 percent in 2012.
The Organization for Economic Cooperation and Development (OECD), a Paris-based think tank, predicts the U.S. economy will grow 2 percent next year, down from a forecast of 2.6 percent in May.
However, the biggest wildcard is the fiscal cliff — spending cuts and tax increases set to take effect if Congress doesn't take action to reduce the deficit. Most economists agree that if nothing is done, the spending cuts will push the U.S. economy back into a recession.
Even with the avoidance of the fiscal cliff and an economy that picks up speed next year, hiring probably won't be affected much, and the Fed doesn't see the unemployment rate falling below 7 percent until at least 2014. The Fed also predicts an inflation rate at or below 2 percent through at least 2015 and that interest rates will remain exceptionally low through at least mid-2015.
The global outlook
While domestic growth may be tepid, the overall global economy is predicted by OECD to grow 3.4 percent next year. However, the Eurozone is still an area of concern.
The OECD predicts a contraction of 0.1 percent next year, with a return to growth in 2014 with an expansion of 1.3 percent. Within this prediction is a warning that if policymakers in the zone fail to get a grip on the debt crisis, the European monetary union may pull itself apart.
The issues in Europe and sluggish growth in China are also likely to temper export demand.
Contact us at 215.441.4600 if you have questions or would like to discuss how this topic may impact your business.