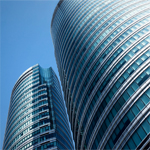 As the real estate industry continues its current growth cycle, the preferences of the millennial generation continue to have a significant impact. Millennials generally include those individuals born from 1982 through 1998. As this generation has moved from their 20s into their 30s, we have seen them transform the real estate industry in five key ways:
Apartments remain strong. The multi-family sector is a very attractive option for millennials, as many prefer the flexibility of renting. Amenities continue to be very important, as well as the "live-work-play" lifestyle in communities that offer an urban feel or transit-oriented developments in suburban markets.
The single-family home market is gaining momentum. Many millennials are delaying marriage and starting families later than previous generations. Student debt is also causing many to delay the purchase of their first home. But as millennials approach their mid-thirties and experience life events such as marriage and having children, they are becoming more interested in home ownership. Low inventory levels in the housing market, concerns about increasing prices, and rising interest rates are leading to a spur of activity among millennial first-time home buyers.
The office sector is transforming to meet the desires of the millennial workforce. The open-floor plan concept in office buildings continues to gain momentum, allowing collaboration, communication, and creativity for the millennial workforce. Additionally, alternative work spaces such on-site cafes, lounges, standing desks, and tech-friendly environments are building steam. Aging office buildings that do not adapt to these trends will struggle.
Repositioning of the retail sector is needed. Millennials prefer to do their shopping online, where it is easy to compare prices to obtain the best deal. However, they also tend to prefer experiential retail such as restaurants, cafes, and craft beer bars, and they have demonstrated a willingness to travel to retail centers that include these types of establishments.
The industrial and warehouse sector is experiencing new development. There is rising demand for one-day distribution from e-commerce companies, such as Amazon and other online retailers. Mega-warehouse facilities are being built or repurposed from other real estate properties in strategic locations to meet the growing needs of online buyers, with millennials leading the way.
There are many factors that impact the real estate industry, including rising interest rates, the availability of financing, planned tax reform, global and political uncertainty, and sources of investor capital. However, demographic changes can also affect real estate markets in a major way, forcing the industry to continually evolve and respond to shifting generational demands.
To learn more about this topic or to discuss your company's needs, please contact us at Email. 
You may also like: