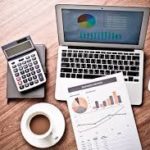 In December 2015, the Financial Accounting Standards Board (FASB) issued a proposed Accounting Standards Update, Fair Value Measurement (Topic 820): Disclosure Framework—Changes to the Disclosure Requirements for Fair Value Measurement. The proposal is an element of the FASB's broader disclosure framework project, which is expected to promote discretion by entities when assessing disclosure requirements. The proposed update is still in the review period, and therefore open for public comment. Comments are due by Feb. 29, 2016.
Topic 820 outlines the requirements for measuring fair value, while requiring specific fair value measurements and/or disclosures. The FASB has proposed revising and removing specific fair value measurement disclosures for all entities and adding new disclosures for public entities, not-for-profits, and employee benefit plans. The goal of the proposal is to increase the efficiency of the disclosure requirements for all entities, and to further eliminate the number of disclosures for private companies.
As a refresher, Level 1 assets and liabilities are considered those whose values are based on quoted prices for identical assets or liabilities in the active market. Generally, if you can look up a price on a major exchange like the NASDAQ, it is considered Level 1.
Level 2 assets and liabilities have values based on quoted prices in inactive markets, or are based on similar assets or liabilities instead of identical assets or liabilities, as in a Level 1 investment.
Level 3 assets and liabilities have values that are based on valuation techniques. They are typically based on management assumptions or expectations and trade infrequently.
The key changes being proposed are:
There will no longer be a need to disclose the amount of, and reasons for, transfers between Level 1 and Level 2 assets and liabilities. Also, there will be no requirement to disclose the policy for timing of transfers between levels of the fair value hierarchy.
For private companies, there will no longer be a requirement to reconcile opening balances to the prior year's closing balances of recurring Level 3 fair value measurements. However, transfers into and out of Level 3 of the hierarchy, as well as purchases and issues of Level 3 items, will need to be disclosed.
If the proposed update is accepted, entities would have several modifications and eliminations to their disclosures, either due to inconsistencies or no longer being applicable. We recommend researching this topic to determine the effects it might have on your financial statements. Also, consider whether this proposed amendment will result in more direct and useful information about fair value measurements.
Meghan M. DiDonato can be reached at Email or 215.441.4600.
You may also like: