This article originally appeared in the October 2018 issue of Smart Business Philadelphia.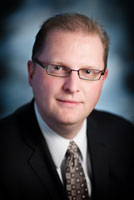 There are many factors that go into growing your business — acquisitions, product or service development and enhancement, geographical expansion, strategic partnerships and more. But before you get to any of these strategies, you must first know your customers and your competition.
Smart Business spoke with Todd E. Crouthamel, CPA, director of audit & accounting at Kreischer Miller, about the importance of focusing on the customer experience and how it leads to success.
What does it mean to "know the customer?"
In order to know your customers, you have to understand who your customers are, what their needs are and what value you deliver to them. Most successful companies have a customer-centric culture. All of their team members are aware of their role in the customer experience and everyone is focused on making the customer experience the best. These are the companies that can often charge a premium for their products or services. Their customers are buying not only the product or service, but the experience from their first contact with the company through follow-up.
To truly understand your customers' experiences, consider creating a customer experience map. It details every possible way that customers or prospects interact with your brand. It is focused on why, how, when and for how long they interact with you. It enables you to review all of your customer and prospect touch points, determine what they are expecting during that interaction (both technically and emotionally), and how their expectations are met or not met.
Once the customer experience has been mapped, you will have more information as to what the customers' goals and feelings are for each interaction, and can revise your sales process to ensure that you are exceeding these expectations. Customer experience mapping should provide you with information to make informed improvements to customers' experiences, leading to increased satisfaction and retention.
How is it that knowing competitors can translate to knowing customers better?
Competitors are often seen as enemies, but if you take the time to learn from them, you may end up stronger than them.
A healthy analysis of your competition is helpful when trying to grow your company. You should not obsess over your competition like you should over your customers, but rather you should know what they offer, to whom, how they deliver their product or service, and how they position themselves in your marketplace.
Useful information can also be found by knowing your competitors' customers and prospects. If your target prospects are similar, knowing how your competitors
reach these prospects can provide valuable insight into how you could be reaching the same potential customers.
It is equally important to understand how your competitors deliver value to their customers and why their customers chose them. What perceived value did customers see when they made the decision to work with the competitor and why do they continue to work with them? The answers to these questions should provide you with additional information to shape your customer offerings, better enable you to tell your story and demonstrate the value that you provide, and differentiate yourself to current and future prospects.
How should companies conduct this research and what should they do with it?
You do not need a spy kit to find the answers to most of these questions. A review of competitors' websites as well as discussions with their current and former customers and industry participants should provide you with sufficient background to make a meaningful assessment.
To be successful over a long period of time, these key elements need to become part of the culture of an organization. These are not branding initiatives or
business development exercises. Rather, these are about building a culture of customer-focused and competition-aware team members who understand their role in the customer experience and work to ensure that all customers are not just satisfied with their experience, but are delighted by it. ●
Todd E. Crouthamel can be reached at Email or 215.441.4600.
You may also like: