Did you know that, on average, others will judge you and your business within the first seven seconds of meeting you, purely by how you conduct yourself? People make judgments - consciously or unconsciously - about the character, competency, and professionalism of others based on first impressions.
The best way to make a positive first impression, especially in business, is to embrace common sense. A few common courtesies will help you make a positive impression when you meet someone for the first time, whether it's for an interview, at a networking event, or working with a new client.
Here are six tips to help you make a positive first and lasting impression.
Prepare. Preparation reduces anxiety and increases confidence. Familiarize yourself with the company/organization and the industry of the person you'll be meeting. Visit the company's website, Google, and LinkedIn to learn more about its history, staff, and recent news releases. When you take the time to prepare, you'll be perceived as interested and knowledgeable - two key ingredients of making a positive first impression.
Know Your Audience. Know who you will be meeting with, how to pronounce their name, and if they prefer a nickname (e.g. Richard vs. Rich). If you'll be meeting with a group, familiarize yourself with each person's background, experience, and interests using their company website, Google, and LinkedIn. If you find you have something in common, consider sharing it as a way to become acquainted before transitioning into your business discussion and presentation.
Be Punctual. When you arrive on time you send the clear message that you're responsible, capable, and respectful of others' time. Schedule extra time for potential traffic delays, inclement weather, parking, and finding the meeting location. A few extra minutes will give you the opportunity to visit a restroom, check your appearance, and gain your composure.
Dress Smart. A professional appearance will enhance your personal brand. The more "together" you appear, the more likely you will make and leave a positive impression. Invest in classic pieces to create the foundation of your wardrobe. If you are meeting with a team of professionals or C-suite executives, a dark suit is most appropriate. If you are meeting with creative designers, a more personal style may be most appropriate. Your clothing and accessories should always be clean, polished, fit well, and flatter your body shape.
Handshake. Your handshake should be warm, friendly, and sincere. If it is too firm or too weak, you may convey a negative impression. If you're seated when you're introduced, stand up before you shake hands - it shows respect for the person you are meeting. Many people will become uneasy if a handshake lasts for more than a few seconds, so keep it short. Smile and make eye contact as you shake hands.
Communication. Throughout your meeting, keep your eyes and ears open, listen attentively, and sit up straight. Pay attention to your body language; it speaks while you listen. Listen attentively; it builds trust. When someone else speaks, make eye contact and show you are fully engaged. Always allow others time to fully express themselves. Effective verbal and non-verbal communication skills will help you establish rapport and make a positive first impression.
When you walk in the door, it is not your logo, resume, or website that people relate to...it is YOU. People do business with people they like and trust.
You can think of the tips provided like steps on a stairway. Each of them will help you elevate others' interest in you, and influence their decision about whether to consider spending more time to become acquainted with you and your business.
Because each of us is judged within approximately that first seven seconds, taking time to build our best image will help us build an incredible network of relationships with people we like and trust!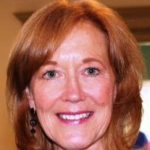 Blythe Seese is a Business Development Manager with  Kreischer Miller. Blythe joined Kresicher Miller in 2002 after a long tenure with PNC Bank. She is a member of many philanthropic organizations including Amyotrophic Lateral Sclerosis, Drueding/Project Rainbow, For Pete's Sake, and Kids Smiles. Contact Blythe at Email.