Resource Center
News, tools, and information to keep you up-to-date and looking forward.

News & Press
June 19, 2019
Regional business outlook hesitantly optimistic for the coming year.
View

Blog, Growth & Performance
June 13, 2019
Here are some examples of how digital finance capabilities could have a significant impact on your business.
View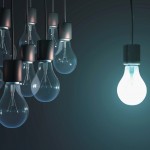 Blog, Business Strategy
June 6, 2019
Going head-to-head with rivals often leads to nothing but price wars. Learn how to truly differentiate your company in the marketplace without sacrificing profits.
View

Interviews
June 3, 2019
Smart Business spoke with Brian Sharkey, Director at Kreischer Miller, about what drives value in a business.
View
Events
June 14, 2019
Register for our Friday, June 14 webinar today for a refresher on the key accounting, auditing, and business issues impacting the not-for-profit industry.
View

Looking Forward
May 30, 2019
If you have not started the process of implementing the new lease accounting standard, you should begin now so that you are prepared and can avoid any potential surprises.
View

Blog, Family Business Structure
May 30, 2019
In a family business that has traditionally been handed down from father to son, Yuengling is now preparing for its sixth generational transfer – this time, from father to four daughters.
View

Looking Forward
May 29, 2019
Most employers offer some type of retirement plan for their employees, but are these employers doing everything they can to help their employees progress towards retirement?
View

News & Press
May 22, 2019
Elizabeth A. White named to Greater Valley Forge Transportation Management Association's list of Top Travel Demand Management (TDM) Professionals Under 40.
View

Events
June 20, 2019
Register for our Thursday, December 13 webinar for an overview of how Kreischer Miller OFFICE SM , our proprietary set of tools and processes, enables middle market executives to assist their organizations with achieving higher performance capabilities.
View