Resource Center
News, tools, and information to keep you up-to-date and looking forward.

News & Press
February 22, 2018
Kreischer Miller due diligence expert Jennifer Kreischer will be presenting at this March 7, 2018 RMA Philadelphia Due Diligence workshop, where she will discuss the right questions to ask when evaluating an acquisition target.
View

Blog, Finance & Valuation
February 20, 2018
If you are contemplating selling your business, consider having a quality of earnings (Q of E) report completed as part of the process before you start entertaining prospective buyers.
View

Blog, Growth & Performance
February 15, 2018
Techniques such as penetration testing and cyber war-gaming can test your company's cyber security plans plans in order to assess your real readiness and level of preparedness if you are attacked or breached.
View

Looking Forward
February 15, 2018
One of the most important impacts of the tax reform legislation involves unrelated business income, which will affect a tax-exempt organization's tax filings and potentially require additional disclosure in its financial statements.
View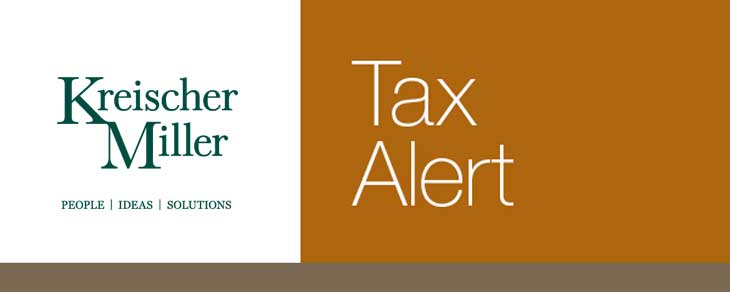 Alerts, Article
February 15, 2018
Pennsylvania has been a pioneer in the area of creating an alternative structure for the payment of tax liabilities through the implementation of the EITC program.
View

News & Press
February 13, 2018
Kreischer Miller tax director Richard Nelson will be presenting an overview of the Tax Cuts and Jobs Act's key provisions at this briefing on Tuesday, March 6.
View
Leading Edge
February 13, 2018
Fraud can blindside a company and it can come from any direction. Companies must ensure that they have the proper policies and procedures in place in order to protect themselves.
View

Leading Edge
February 13, 2018
It can be easy for companies to overlook internal controls surrounding payroll. This oversight can be a detriment. Here are six controls that organizations can implement immediately, without adding a significant amount of cost or time.
View

Leading Edge
February 13, 2018
2018 brings a new set of accounting pronouncements that will take effect. One of these pronouncements is Financial Accounting Standards Board (FASB) Accounting Standards Codification (ASC) Topic 606, Revenue from Contracts with Customers, also known as the new revenue recognition standard.
View

Leading Edge
February 13, 2018
It's important to be careful when deciding what you can toss out versus what you should keep. As you go about your clean-up routine, consider these insights and best practices when it comes to your tax documents.
View