Resource Center
News, tools, and information to keep you up-to-date and looking forward.

Interviews
December 2, 2016
The value of proactively developing an exit strategy for the 76 percent of business owners who plan to transition their businesses over the next 10 years.
View

Blog, Growth & Performance
November 25, 2016
Information and cyber security protection measures are now a required management practice. Here are three steps you can take to prevent a breach.
View

Looking Forward
November 23, 2016
The way we work has changed dramatically over the last couple of decades. Here are some ideas you may want to consider for your company's work environment.
View

Looking Forward
November 23, 2016
Making use of KPIs and projections are two often overlooked areas that provide future insight for a business.
View

Looking Forward
November 22, 2016
Many multiemployer pensions have severe financial issues and are in a distressed state. Media companies need to analyze their potential future liability.
View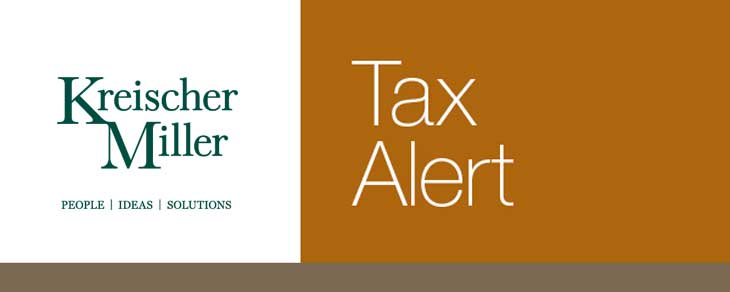 Alerts, Article
November 22, 2016
In September, NJ Governor Christie announced his intention to end a long-standing tax reciprocity agreement with PA. This morning he reversed course.
View

Looking Forward
November 21, 2016
There are a variety of factors that need to be considered when determining the timing for when an employee bonus payment is deductible for tax purposes.
View

Looking Forward
November 21, 2016
The passing of the 5500 filing deadline may have left your plan with some of these common operational deficiencies that need to be corrected.
View

Blog, Business Strategy
November 18, 2016
Transitioning ownership in a private company is a complex issue. Here are a few recommendations to improve an owner's odds of being emotionally ready.
View

Events
December 15, 2016
Register for our December 15 webinar to learn about the latest cyber security and information reliability challenges facing middle market organizations.
View