Resource Center
News, tools, and information to keep you up-to-date and looking forward.

Looking Forward
August 22, 2019
When a company embarks on a digital transformation journey, rewards heavily outweigh challenges if the effort is orchestrated in a well-thought-out and planned manner.
View

Looking Forward
August 22, 2019
Keep in mind that when a disaster strikes, many aspects of the business need to be addressed and the organization may be impacted in a variety of ways.
View

Blog, Business Strategy
August 20, 2019
Here are three common events a business owner may encounter that warrant the expertise and experience of an independent business advisor.
View

Events
October 9, 2019
Register for our ESOP Financial Management Roundtable on Wednesday, October 9, 2019.
View

News & Press
August 19, 2019
The Tax Strategies group offers tax planning, consulting, and tax preparation compliance services for privately-held companies, family businesses, and not-for-profit organizations.
View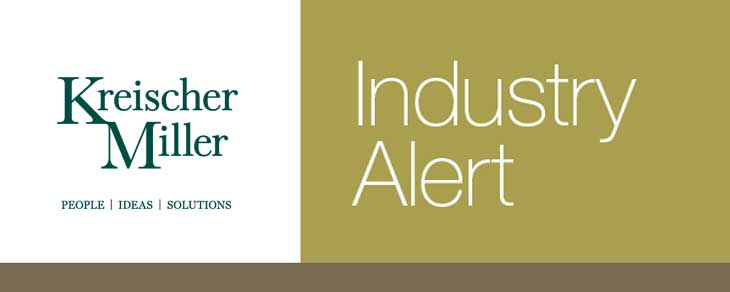 Alerts, Article
August 19, 2019
It's critical for a business owner to understand what to expect from their CFO. And, a CFO needs to assess the value he/she can bring to the business. Detailing expectations on both sides from the start is vital.
View

Blog, Finance & Valuation
August 14, 2019
Taking time to ensure that everything in your tax house is in order in advance of the sale of a business can help you avoid unwelcome surprises during the sales process as well as potentially lower proceeds from the transaction.
View

Blog, Growth & Performance
August 8, 2019
With added IT capabilities, organizations are able to achieve maximal levels of business performance. However, it is critical to consider the potential increased exposure to information security vulnerabilities.
View

Interviews
August 6, 2019
Smart Business spoke with Carlo Ferri, Director, Tax Strategies at Kreischer Miller, about about how the section 199A deductions might apply to your company.
View

Events
August 27, 2019
Register for our Tuesday, August 27 webinar that will provide an overview of the latest Microsoft Cloud offerings for analytics and productivity.
View