Resource Center
News, tools, and information to keep you up-to-date and looking forward.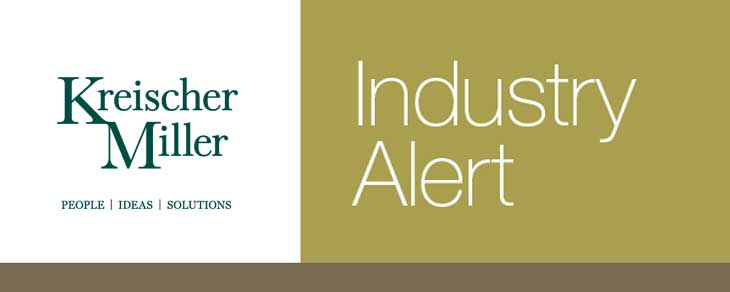 Alerts, Article
October 14, 2019
Construction and contracting companies are experiencing new risks due to an increased level of cyber attacks on middle market organizations.
View

Interviews, News & Press
October 11, 2019
This October 23rd webinar will be presented by Kreischer Miller Directors and Construction Industry Co-Leaders Carlo Ferri and Mark Guillaume.
View

Events
November 21, 2019
Thursday, November 21, 2019 | Crowne Plaza | King of Prussia, PA
View

News & Press
October 7, 2019
Kreischer Miller's Director of Talent Acquisition Kristin Seeger writes about her experience attending the PICPA's recent Leadership Conference.
View

Events
October 29, 2019
Register for our workshop on October 29, 2019 for an update on the latest threat developments in cyber security.
View

Blog, Growth & Performance
October 1, 2019
Building teams and creating a collaborative environment are a routine part of today's business structure. So why do some teams work and others fail?
View

Blog, Business Strategy
September 30, 2019
Growth at a business and personal level is one of the key ingredients for success. However, many companies pursue any type of growth solely for growth's sake, which is a mistake.
View

Looking Forward
September 24, 2019
Digital transformation needs to be an organizational mindset. Management's core belief should be that the company needs to leverage emerging technologies to improve or introduce new capabilities.
View

Looking Forward
September 24, 2019
Some of the biggest newsmakers in the business world of late include the skilled labor shortage, the ongoing imposition of tariffs and resultant escalating trade wars, and inverted yield curves and other signals of a possible recession and looming bear market.
View

Blog, Family Business Structure
September 16, 2019
Families are often torn about the long-term fate of their family businesses.
View