Tweet
Tuesday, January 30
8:30 am –  10:30 am
The Learning Exchange at Innovative Benefit Planning
Moorestown, NJ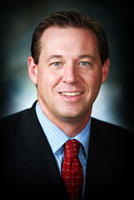 Tyler A. Ridgeway, Director, Human Capital Resources, will be a panelist at Innovative Benefit Planning's January 30 Human Resource Recruiting Panel Event. The panel is the first in a three part series geared toward Human Resources Professionals.
According to LinkedIn Global Recruiting Trends 2016, the three biggest obstacles to hiring are finding suitable candidates (46%), compensation (43%), and competition (39%). A panel of expert speakers will share their insights into how they have recruited the best and the brightest into their organizations.
Strategies shared will include use of technology and social media, employee referrals, perks and benefits, and the use of outside recruiting agencies.
More details and registration information are available on Innovative Benefit Planning's website here.