Tweet
Thursday, February 8
8:00 am –  12:00 pm
Hershey Lodge
Hershey, PA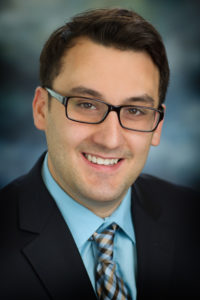 Charles Sgrillo, Kreischer Miller's Technology Solutions Manager, will be presenting an overview of risk assessments, vulnerability assessments, and penetration tests at the PA Chamber of Business and Industry's February 8 IT Security Roundtable.
Organizations need risk assessment programs in place to properly identify weaknesses and be able to mitigate vulnerabilities before an attack occurs. Charles will describe the three crucial steps and elements to safeguarding your company's systems and resources:
Risk Assessments – Vulnerability assessments and penetration tests are the first steps to evaluate your existing system, identify pressure points, and categorize the likelihood for potential damage. This provides the big picture assessment on where potential vulnerabilities exist, hazards your company may face, and measures the effectiveness of the protections you currently have in place.
Mitigation — Now that you've identified where the risks are, it's about mitigation. You must choose what risks are acceptable to the company and what risks are not acceptable, and then take the necessary steps to implement your security program.
Testing — Now that the solution is in place thoroughly test to ensure it is achieving what you want. Monitor the feedback so if something changes you can deal with it.  Then return to step one to continue the assessment cycle.
More details and registration information are available on the PA Chamber of Business and Industry's website here.