Tweet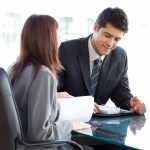 I was recently astonished to read that 70 percent of wealthy families lose their wealth by the second generation, and 90 percent by the third, according to the Williams Group wealth consultancy. In another study conducted by U.S. Trust of families with over $3mm in investable assets, 78 percent of respondents felt the next generation is not prepared to manage that much money and 64 percent admitted that they had not discussed their wealth with their children.
These statistics can be very scary if you are the creator of your family's wealth. Below are three actions to consider that may help you preserve your family's wealth and your legacy.
I think the most important step is to define what you mean by "wealth" and "family." Most people do not define wealth as just their net worth. Happiness, self-satisfaction, good health, close family, helping others who are less fortunate, and having many friends are other terms that are often used to define wealth. Determining how your family defines wealth would be a key first step in assessing how you are going to preserve your family's legacy going forward. Another step is to define "family." Are spouses included? What about when there's a divorce? Do significant others need to be married? There is a lot to think about.
Share your history and stories of your family's struggles and successes. This should reinforce your family's values and the unique qualities that have made you successful.
Hold regular family meetings that include all generations. Before the first meeting, I would encourage the leader to meet with each member to determine what they would like discussed and whether there are any topics that are off limits.
Meetings can be formal or informal, but you should have a family leader who assists in setting the agenda with the other family members. The family leader should understand how best to enhance the interaction and be ready to discuss everything, including their will. For example, the family should not be surprised when they learn that the patriarch has left 50 percent of his net worth to his favorite charity.
Planning and setting the invitees' expectations is also important. To assist with that, FamilyMoneyValues.com offers a "first family meeting checklist." Done properly, these meetings will significantly enhance your family's ability to maintain wealth through successive generations.
David E. Shaffer

 is a director with Kreischer Miller and a specialist for the Center for Private Company Excellence. Contact him at Email. 

You may also like: