Focusing on achieving IT's promise, these webinars discuss the latest trends in IT, cloud computing developments, cyber security implications, IT management challenges, and linking IT with business strategy.
Thursday, November 12, 2020
11:00am – 12:00am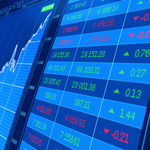 Recent IT advances and events have accelerated the transition to cloud-based systems for most organizations. Well-designed cloud-based systems and services provide users with access to critical business data and processes in a more convenient and secure fashion. Cloud-based systems are becoming more of a mainstream approach for many companies as compared to traditional on-premise or hosted arrangements.
There are a number of strategies companies can devise to migrate their key applications to the cloud. Each strategy could have a significant impact on their ability to respond to changing business requirements and resource needs.
This educational and informative webinar provides:
An overview of the latest models in cloud computing
A discussion of cloud, non-cloud, and hybrid approaches
Key business applications and capabilities emerging on the cloud
A case study discussion of Microsoft Cloud solution offerings and business capabilities
Planning considerations for a successful business transformation effort leveraging cloud technologies
Presenters:
Click here to download the slides from the presentation.
Watch the rebroadcast: