Focusing on achieving IT's promise, these webinars discuss the latest trends in IT, cloud computing developments, cyber security implications, IT management challenges, and linking IT with business strategy.
Thursday, May 20, 2021
11:00am – 11:45am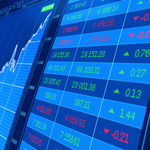 Recent IT advances and events have accelerated the transition to remote and hybrid work arrangements which have resulted in increased cyber related incidents and information privacy concerns. Given an increased level of regulatory and compliance requirements coupled with an increasing variety of solutions on the market, it has become a challenge for many middle market executives to have a good handle on their cyber related risks in an actionable and pragmatic manner.
Join us for an educational webinar that will assist you in developing your organization's high level cyber security and information privacy risk score in an interactive and confidential manner. Agenda items include:
An overview of recent cyber related challenges
An update on the latest regulatory & compliance developments
An interactive exercise assessing your high level cyber related risks
An overview of how to leverage the results for effective risk management
Facilitator: