Wednesday, August 2
10:00 am –  11:00 am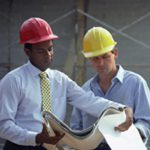 Owners, architects, and engineers continue to raise the bar on innovation. The construction and A/E industries are moving toward using innovative construction materials to create higher-performing, more reliable, energy-efficient, higher quality structures. This in turn drives the expectation for contractors and A/E firms to develop new processes and engineering solutions – activities that could qualify for the R&D credit.
This informative webinar will provide you with a general understanding of the following:
Overview of the R&D credit
How the credit may currently be available in your business and new developments that may make your business eligible
Opportunities to create an advantage over your competitors
The steps and process of claiming the credit
Presenter:
Participants will receive 1 hour of continuing professional education tax credit for participating.