Wednesday, October 18
7:15 am –  4:00 pm
Penn State Great Valley Conference Center Building
Malvern, PA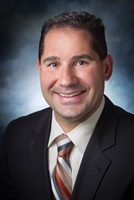 Carlo R. Ferri, Director, Tax Strategies, will be presenting on the present and future of taxes and the impact on the construction industry at the PICPA's Construction Industry Conference on Wednesday, October 18.
More details and registration information available on the PICPA's website here.
If you aren't able to attend the seminar, Carlo was recently interviewed on this topic for a PICPA podcast. Listen to the podcast here.