USING ACQUISITIONS AS A GROWTH STRATEGY
October 15, 2013
7:30am to 10:30am
Kreischer Miller, Horsham
With the economy stuck in neutral, many business owners are considering using M&A as a vehicle to augment sluggish organic growth. However, historical trends tell us that M&A often destroys more value than it creates. This seminar will focus on current trends in the M&A market as well as M&A strategies, structures, and deal financing.
Join us for an interactive and practical seminar that will cover:
Current trends in the M&A market, valuations, and the outlook for 2014
M&A strategies and related risks
Overview of transaction structures and associated pros and cons
Earnouts and clawbacks
Sources of M&A financing
 Presenters:
Christopher F. Meshginpoosh, Director, Audit & Accounting, Kreischer Miller

Richard J. Nelson, Director, Tax Strategies, Kreischer Miller
Agenda:
7:30 AM – 8:00 AM        Breakfast and networking
8:00 AM – 10:30 AM      Seminar
Attendees will receive 2 hours of professional education credit for participating.  More details below.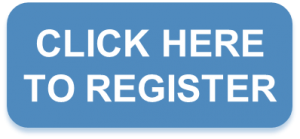 2 CPE Credits. Learning objectives: Overview of ways privately-held companies can use acquisitions as a growth strategy. This is an overview course presented in a live group environment. There are no prerequisites or advance preparation required.
CPE Provider: Kreischer Miller
Pennsylvania: PX000323L
New Jersey: 20CE00209200 (CE2092)
State boards of accountancy have final authority on the acceptance of individual courses for CPE credit.